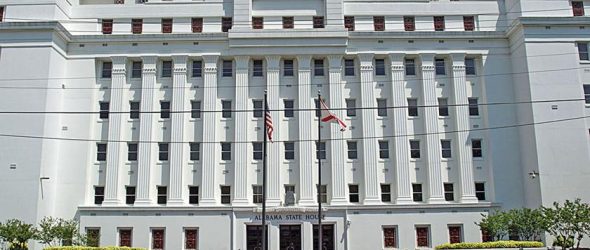 https://cannabisexaminers.com/wp-content/uploads/2020/01/5cd2e361a7eb1.image.jpg
When the Alabama Legislature reconvenes Feb. 4 it will have a number of problems and challenges to sort through before the session ends May 18.
Chief among them will be how to address the state's prison crisis. Gov. Kay Ivey's commission on criminal justice policy recently met for the last time and is expected to have recommendations shortly before the session begins.
State Sen. Cam Ward, R-Alabaster, said he expects a package of four to five bills to be introduced in the session. He said the topics will include creating additional oversight of the state prison system, making changes to the habitual offender act, making pretrial diversion programs more available and improving reentry programs.
"You will see a heavy emphasis on how we do diversion programs," Ward said. "It shouldn't be a pay-to-play system."
Another big issue will be medical marijuana and whether Alabama is ready to approve a measure legal in 33 other states. During the 2019 session, lawmakers approved the formation of a Medical Marijuana Study Commission to look into the issue.
State Sen. Tim Melson, R-Florence, championed a medical marijuana bill last spring. It went through the Alabama Senate but stalled in the House. Lawmakers instead approved the creation of the study commission.
If approved this year, the medical marijuana law would create a Medical Cannabis Commission to manage issuing medical cannabis cards to patients. Melson, a physician, said there are studies to suggest marijuana can provide relief to those with cancer, Crohn's Disease or amyotrophic lateral sclerosis (ALS).
He recently told The News Courier he looked forward to introducing the bill recommended by the commission. Earlier this month, he said the bill was still being "fine-tuned."
It's unclear if the bill would have any more support in the Legislature this time around, considering Alabama Attorney General Steve Marshall recently said he opposed the legislation.
In a Jan. 6 letter to lawmakers, Marshall called marijuana an addictive substance and drew parallels with the ongoing opioid addiction crisis. He also noted federal law continues to ban marijuana.
"It's still new territory," Melson said, when asked about the likelihood of the bill passing.
Other issues
The News Courier recently reached out to other members of the Limestone County legislative delegation about bills they plan to file. State Rep. Lynn Greer, R-Rogersville, said he plans to again introduce a bill to restructure income tax on retirees. He also plans to refile a bill guaranteeing legal protection for anyone who may be faced with using deadly force to stop an attack. Last year, Greer introduced the bill for a third consecutive year, but it died in the Senate.
State Rep. Andy Whitt, R-Harvest, is working on a bill that would require municipal candidates to file reports with the Alabama Secretary of State's Office, as opposed to county probate offices. He said the move would take added work away from probate judges and streamline the process.
He is also working on a bill that would allow disabled veterans to have a lifetime hunting license.