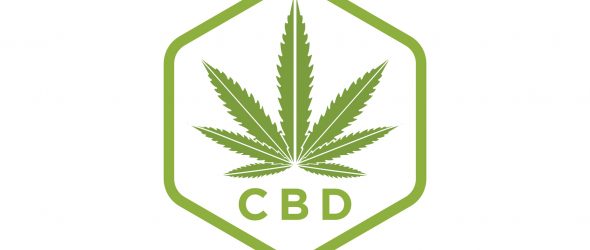 https://cannabisexaminers.com/wp-content/uploads/2020/08/CBD-graphic_1596739340.jpg
Image: Shutterstock
WASHINGTON — The U.S. Food and Drug Administration (FDA) submitted a report to Congress in July outlining numerous studies the agency has conducted to determine the labeling accuracy of various cannabidiol (CBD) products.
As covered by Marijuana Moment, the report was the second mandated by Congress as part of the 2020 spending bill, requiring the agency to "perform a sampling study of the current CBD marketplace to determine the extent to which products are mislabeled or adulterated." The FDA included data from various CBD studies conducted between 2014 and 2020.
"Together, this information will provide the agency with a better understanding of product characteristics in the current CBD marketplace and will help protect and promote public health," the report said.
CSP Daily News enlisted CBD regulatory experts to identify four key takeaways from the FDA's latest report.
1. Labeling Accuracy Isn't Perfect, But It's Getting Better
In 2014, only 35% of the products tested by the FDA contained CBD levels consistent with the labeling. Similarly in 2019, 33% of the products tested had levels within 20% of the amount cited on the label.
In 2020, the agency tested 102 products with a specified amount of CBD on the label and found 18% contained less than 80% of the CBD advertised, 37% contained significantly more CBD than advertised and 45% contained CBD levels within 20% of what was advertised.
"The latest survey found that product label accuracy has improved regarding containing CBD and the amount since the earlier sampling," Patrick Goggin, a senior attorney specializing in cannabis at the San Francisco-based Hoban Law Group, told CSP Daily News. "However, improvement is still needed for consumers. The FDA must speed up its process."
2. A Majority of CBD Products Do Not Contain Harmful Materials
In addition to testing CBD levels, the FDA looked for the presence of harmful materials, including mold, pesticides, lead and arsenic. In 2019, the FDA found that the "levels found in (all) 34 products did not raise significant public health concerns."
Of 133 CBD samples tested in 2020, only one was found to have potentially hazardous materials. "The FDA found no evidence of the presence of heavy metals at levels creating a health risk," said Goggin.
3. FDA Only Tested Products Available Online (Not in Retail)
One of the biggest critiques of the July report, according to Baltimore-based Saul Ewing Arnstein & Lehr LLP partner Jonathan Havens, is about what's not included: CBD products sold at brick and mortar retail.
"The results are not representative of the industry," Havens, a former FDA regulatory counsel, told CSP Daily News. "FDA has also only focused on brands sold via e-commerce. Anyone who has ever tried to sell CBD in a major chain knows that these stores—and the distributors that get products into their stores—vet this category heavily."
Havens pointed to a number of CBD manufacturers that make things like third-party testing (for both cannabinoids and potentially harmful materials) a part of the process, whether it's legally required or not. "FDA should test those products," he said. "I can assure you the results will be better."
4. Regulations Are A Ways Off (Probably)
The July report also outlined plans for the FDA to conduct more CBD tests. That agency said the new round of testing would begin in 2020 but did not give an end date for the new testing.
"There are many questions about the characteristics of currently marketed CBD products because the agency lacks significant information on what CBD-containing products are on the market and there are little data available on those products themselves," the report said.
"My fear is that the testing results, and what FDA said in its report, show that a regulation to permit CBD ingestibles could be far off, absent intervention from Congress," said Havens.
Despite the slim chances of formal rulemaking in the near term, Havens said that the FDA's Cannabidiol Enforcement Policy that is currently pending at the White House Office of Management and Budget (OMB) could mean that clarity is finally coming to the CBD space. 
"Although the enforcement policy isn't yet publicly available, we think it's possible FDA could use it as an opportunity to formalize its position on the impermissibility of CBD products bearing disease claims," he said.
While the agency's position on aggressive disease claims is well known, Havens said, outlining the same in a formal enforcement discretion policy could give more certainty to marketers offering ingestible products bearing anything other than these claims.
"It's also possible FDA will hold CBD marketers to dietary-supplement manufacturing practice requirements, something for which the supplement industry trade associations have been pushing, he said. "Lastly, FDA could establish CBD serving size limits, although we think that's highly unlikely, given the data gaps the agency perceives to exist."
Want breaking news at your fingertips?
Get today's need-to-know convenience industry intelligence. Sign up to receive texts from CSP on news and insights that matter to your brand.