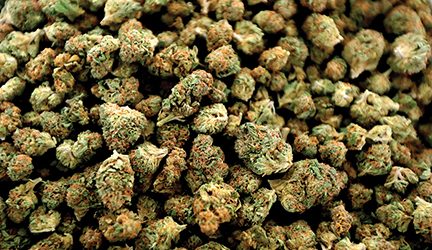 https://cannabisexaminers.com/wp-content/uploads/2020/08/Pot_WEB.jpg
ALPENA — Six applications for medical marijuna businesses in Alpena were submitted today, the deadline for applications to be considered.
Some of the applicants didn't include the required $1,500 non-refundable deposits with their packages, a city official said.
Building Official Don Gilmet said all of the applications were for provisioning centers. A flurry of interest came late in the afternoon, Gilmet said.
Gilmet said city staff will have to comb through the applications and then decide what to do about those who didn't include the mandated payment. He said that will be discussed in the coming days.
"We know not all of the applications are going to be good," Gilmet said. "Right now, I don't know what we are going to do."
Earlier this year, the city voted to allow no more than two of each type of medical marijuana business within the city limits. Developers can open provisioning centers, growing facilities, testing labs, and transportation companies.
None of the above businesses will be allowed downtown.
Gilmet said he expects city staff's recommendation to the Alpena Municipal Council to be on a council meeting agenda in the coming weeks.
Clerk Anna Soik said two of the six applicants are local and the rest are from out of the area.
Today's breaking news and more in your inbox