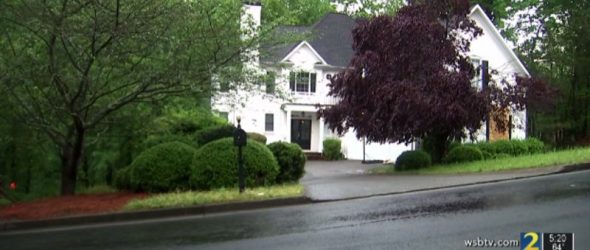 https://cannabisexaminers.com/wp-content/uploads/2020/04/1.PNG
A SWAT team swarmed a Sandy Springs subdivision Tuesday morning, leading to six people in handcuffs, several bags of apparent drug-related evidence and many frightened neighbors.
The North Metro SWAT team executed a search warrant at a home near Ivy Hall Drive in the Spalding Heights subdivision, Sandy Springs police Sgt. Salvador Ortega said. He said the search discovered a marijuana growing operation within the house.
Officers arrested the six people on charges that included trafficking marijuana, possession of cocaine and firearms possession, Ortega said. However, police are not releasing the suspects' names because the investigation is ongoing.
Sam Ofer, who lives in the neighborhood, told Channel 2 Action News that he woke up that morning to the sound of a helicopter hovering over his home.
"I went around the corner and there were probably 25 police cars over there," he said. "This is a very quiet neighborhood — all families and children. It's not something you see every day."
Several neighbors told Channel 2 that they watched police carry bag after bag of evidence out of the home.
More arrests are anticipated, according to police.
In other news:
Support real journalism. Support local journalism. Subscribe to The Atlanta Journal-Constitution today.
See offers.
Your subscription to the Atlanta Journal-Constitution funds in-depth reporting and investigations that keep you informed. Thank you for supporting real journalism.