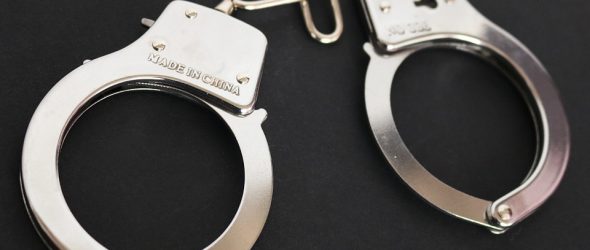 https://cannabisexaminers.com/wp-content/uploads/2020/06/handcuffs-354042_960_720.jpg
By Aaron Recuenco
Police anti-narcotics agents arrested seven Indian nationals after they allegedly yielded more or less a kilo of marijuana in a buy-bust in Pasay City.
Maj. Gen. Debold Sinas, director of the National Capital Region Police Office (NCRPO), said the operation stemmed from the report that the seven foreigners have been selling marijuana.
On Friday, anti-narcotics operatives of the NCRPO mapped out a buy-bust at Room 1809B, 18th floor of the Central Park Condominium 168 in Barangay 132 Zone 13 and led to the arrest of the suspects.
They were identified as Sumanth Raju, 22; Diju Moses Rengaswamy, 25; Mohammad Yusuf, 22; Angierekula Pavan, 23; Nagendran Gugan, 23; Sai Santha Kumar Dhamodharan, 22.
Sinas said it was Raju who was the subject of the operation.
Reportedly, Raju has received a package of dried marijuana leaves and some foil. Local police poseur buyers then immediately contacted Raju trough his social media account for the purchase of marijuana. He agreed.
The arrest was announced as soon as the transaction was completed. Seized from them were 1,067 grams of marijuana with a street value of P128,000.
"The confiscated items believed to be marijuana were turned over to Crime Laboratory for chemical analysis," said Sinas.
Sinas said the suspects will be facing charges for violation of Republic Act 9165 and are currently detained in the Pasay Station drug Enforcement Unit Custodial Facility.