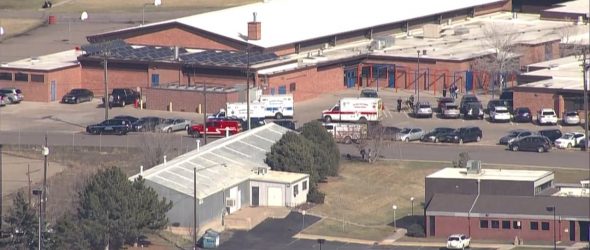 https://cannabisexaminers.com/wp-content/uploads/2020/03/march-9-20-commerce-city.jpeg
COMMERCE CITY, Colo. (KDVR) — Nine students at a Commerce City middle school were taken to the hospital Monday afternoon after ingesting marijuana edibles, officials said.
According to Maria Carabajal, a spokesperson for the South Adams County Fire Department, the incident was reported shortly before 2:30 p.m. Dispatchers received multiple calls reporting chest pains among students at Adams City Middle School.
Adams 14 School District said the students ingested "a marijuana-infused edible candy."
The students' parents have been notified, the school district said.
Carabajal said the students' injuries are not life-threatening.
In addition to the nine students taken to the hospital, two students consumed the edibles but were released directly to their parents.
In a letter to families, Assistant Principal Jennifer Lindberg said the school called for ambulance support out of "an abundance of caution."
Lindberg said it is unknown how many students may have eaten the edibles.
The middle school is located near East 72nd Avenue and Cherry Street.
Correction: An earlier version of this story identified Lindberg as the principal. She is the assistant principal.