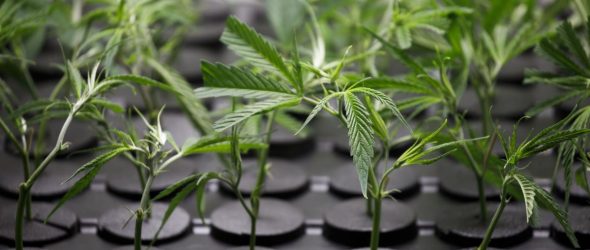 https://cannabisexaminers.com/wp-content/uploads/2020/08/cannabis-081820-bl.jpg
AFC Gamma, a mortgage real estate investment trust for cannabis-related businesses, raised $80 million in equity from more than 20 family offices for the first close of its $200 million investment vehicle.
The move suggests investors see promise in this commercial sector despite its challenges.
Federal illegality continues to deter mainstream banks from providing financing in this sector. However, that shortage of traditional financing creates demand that some mortgage investors view as an opportunity.
Combined with a $40 million credit line, AFC Gamma's first close gives the REIT roughly $120 million in capacity to lend to cannabis business owners.
The REIT has funded approximately $50 million in six transactions involving five borrowers. It also has committed another $30 million to fund existing borrowers, along with two new originations.
In addition, AFC Gamma also has a pipeline of more than $300 million potential transactions, and its West Palm Beach, Fla., office is in hiring mode.
Cannabis is a legal industry in 11 states and Washington, D.C., and is completely illegal in 12 states. It may be legal under certain conditions such as medical use in 28 states.
The business has been legalized in Alaska, California, Colorado, Illinois, Maine, Massachusetts, Michigan, Nevada, Oregon, Vermont and Washington.
Social distancing measures have hampered cannabis sales in some of these states. In California, the business was deemed essential. However in others, like Massachusetts, it was not.
Cannabis remains illegal in Alabama, Idaho, Kansas, Mississippi, Nebraska, North Carolina, South Carolina, South Dakota, Tennessee, Wisconsin and Wyoming, as well as on federally owned land.