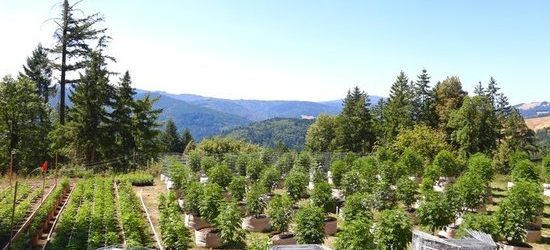 https://cannabisexaminers.com/wp-content/uploads/2020/05/4e312f9000617e3776a4907492f56eda.jpg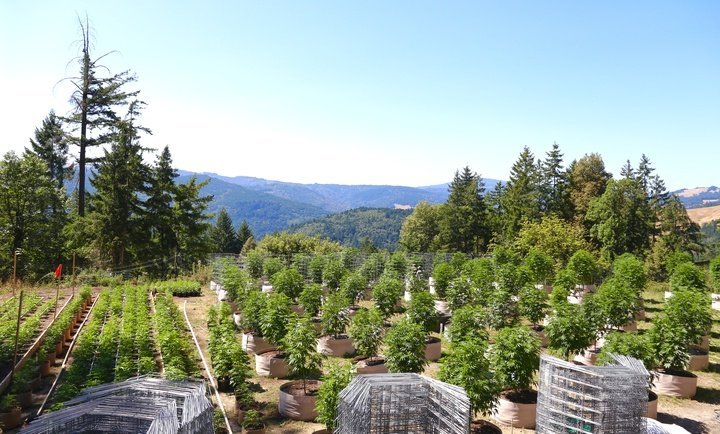 California's cannabis has been deemed an essential industry during the COVID-19 pandemic, and Humboldt's No. 1 cash crop has been affected in a few different ways. Sales at a few dispensaries have been up, while one of the county's larger cannabis companies has seen significant hits to its bottom line. 
Papa & Barkley has managed to avoid layoffs at its Eureka processing facility by using the Work Sharing Program, which makes up the pay difference for employees with reduced work hours. However, the company has had to lay off employees elsewhere. 
"We've dialed things down because of the reduction in overall volume and inventory, but we have not had significant reductions [in employment] in Humboldt," Papa & Barkley founder Adam Grossman told the Outpost. "More of the effect is on our front of the house in terms of sales and marketing." 
Papa and Barkley has a number of nationwide CBD products that are sold in about 400 stores, primarily in New York City and Southern California. But with the pandemic shutting down in-store traffic those sales have taken a significant hit.
"Those smaller CBD specialty retailers are down by about 60 percent," Grossman said. "[Those shops] are not currently operating, and while we have had a good increase in our online activity — quite significantly, which has made up some of the difference — those markets are suffering significantly."
Papa & Barkley's California sales are down by about 25 percent in dispensaries across the state, although those sales are starting to rebound. Grossman said the company tried to secure federal assistance for their CBD company but was denied. 
"We thought we might be able to because we have a separate business account that houses our CBD business, but given the common ownership, we have been unable to access federal funds," he said.
But things are looking up for the future of Papa & Barkley. Its products will soon be sold in all Vitamin Shoppes across the country, and Grossman feels confident about the company's future in online CBD product sales. 
When it comes to workplace changes, Papa & Barkley has changed its work schedules to allow for fewer employees at a given shift. It also stopped budtender trainings and provides employees with masks, gloves and other forms of PPE. 
At the Heart of Humboldt in Arcata, sales were initially down as the pandemic slowed foot traffic into the store. 
"But as the community settled into the new regulations, customers started coming back and buying more in fewer trips," owner Marcia Brownfield told the Outpost. "Which says to us our customers are being cautious and taking care of themselves, our staff and each other. We couldn't be more grateful or proud."
Heart of Humboldt is using Leafly — a website dedicated to cannabis where customers can find dispensaries and products in their area — to supplement their in-person sales. Work hours for employees have been reduced, but layoffs weren't necessary. 
"Like everyone, we are taking things day by day," Brownfield said. "Things look fine for us looking forward but changes happen so often we can't know anything for sure. We just plan to continue to serve our community that we love while doing everything we can to keep each other safe."
Mariellen Jurkovich, director of Humboldt Patient Resource Center, said she had to lay off two employees. However, they were affiliated with the Wellness Center side of HPRC.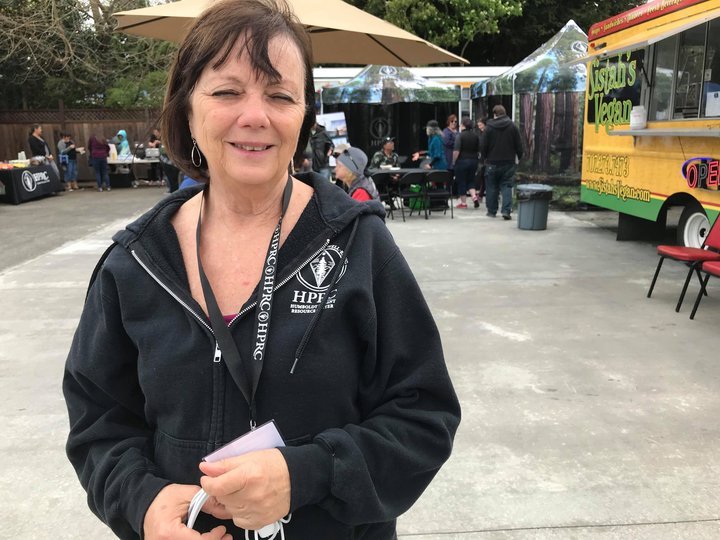 "We closed that because it wasn't essential at the time," Jurkovich told the Outpost. "I don't know what is going to happen with that right now, but we are planning on reopening at some point when we get to another phase."
But for the cannabis side of HPRC the employees have been able to use sick time and vacation pay to take time off if they feel like it. 
"Sometimes people aren't physically sick, but they are feeling anxious or that they can't be at their best that day, so they have been using some of that," Jurkovich said. "I'm not being restrictive on any of that. I care about them and I just want to make sure they are feeling as comfortable as they can at work." 
Sales for HPRC have been "normal good," Jurkovich said, though some adjustments have been made in shopping experience. 
"We meet people in the street with money and cannabis," Jurkovich said with a laugh. "That's not usually what we're doing. It's different."
HPRC, like Heart of Humboldt, has changed things a bit when it comes to receiving product from farmers. The distributors show up in masks and gloves and at HPRC they are required to have their temperature checked before entering the store. 
When it comes to the long game for HPRC, there will be a few differences in how the company conducts business after the pandemic. 
"We are really appreciative that we were considered essential, so we are just going to go along and stay open and go along with whatever the guidelines for the community," Jurkovich said. "We weren't sure if we should put up permanent [plexiglass] shields or removable shields, or how long is this going to go on. It's a new pandemic that we have going on here. I just try to do what the experts say might be the safest."