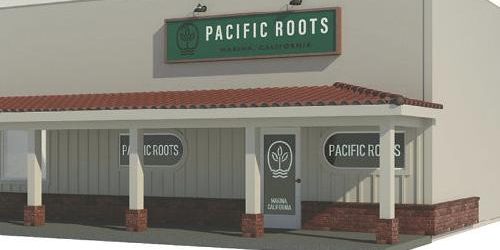 https://cannabisexaminers.com/wp-content/uploads/2020/06/5eeaa75770f52.image.jpg
In a matter of months, residents of Marina won't have to leave town to shop for cannabis products.
The city's first three dispaneries were approved by a vote of City Council on June 10. The approval comes more than a year-and-a-half after local residents passed Measure V with a 67-percent majority to allow cannabis business within the city.
"What this means for the city is three new businesses and an improved downtown," Mayor Bruce Delgado says. "People in Marina will have a local place to buy cannabis products and the indirect economic impact is that they will then go on to shop at other nearby stores. There are a lot of mom-and-pop businesses that will benefit."
Tax on cannabis sales is expected to bring the city between $40,000 and $200,000 in revenue a year.
There were five finalists vying for three permits, the maximum allowed under Measure V. "All five deserved to be chosen," Delgado says, but the council ultimately picked Element 7, Pacific Roots and Stiiizy, while rejecting Higher Level and Beyond/Hello.
Element 7 is expected to complete construction within three to five months and open for business at 234 Reservation Road. The applicants listed with this site are Robert DiVito and Tony Raffoul.
Brian Mitchell's business Stiiizy, which is the brand name belonging to SGI, Marina, LLC, will open at 3170 Del Monte Blvd., within an estimated seven to 10 months after installing a new curb and making other upgrades to the site.
Pacific Roots required the most work, including a reworking of the parking situation, which could take 10 to 13 months. The dispensary would be located in the old Moritomer's building at 3100 Del Monte Blvd. "This one needs so much work, it's not a sure thing," Delgado says. "The council chose them because they were ambitious." Pacific Roots is a collaboration between Los Angeles-based Aaron Herzberg and locals Aaron Johnson, an attorney who specializes in cannabis, long-time cannabis advocate Joey Espinoza and political strategist Brandon Gesicki.
With the new dispensaries, Marina will become the fourth jurisdiction on the Monterey Peninsula to offer cannabis retail, along with Seaside, Del Rey Oaks, and unincorporated Monterey County, leaving Monterey, Sand City, Carmel and Pacific Grove as the last holdouts.
Monterey City Councilmember Alan Haffa responded to the Marina decision on Twitter: "When will @CityofMonterey realize we are excluding a growing industry, jobs and revenue source that is wanted by a majority of residents?"