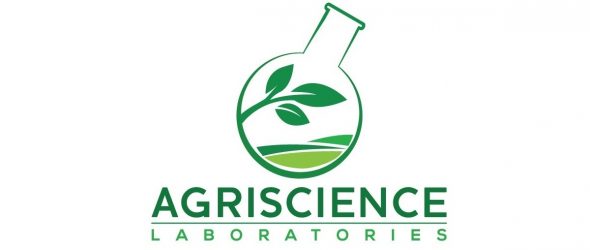 https://cannabisexaminers.com/wp-content/uploads/2020/04/ASL_logo_crop_2.jpg
DENVER–(BUSINESS WIRE)–AgriScience Labs, one of the oldest ISO-accredited cannabis and hemp testing labs in Colorado, announced today the addition of veteran cannabis regulatory expert Ron Kammerzell to its Board of Directors. Mr. Kammerzell brings three decades of experience in developing state policies and enforcing regulations, including overseeing the rollout of Colorado's first-in-the-nation recreational cannabis sales.
"Our main goal at AgriScience Labs is to conduct the best testing practices possible, keeping cannabis consumers safe while working quickly and efficiently to support licensed businesses," said Frank Traylor, CEO of AgriScience Labs. "Ron is a great addition to the Board because of his 30 years' worth of experience in heavily regulated industries, including marijuana and gaming. Mr. Kammerzell's appointment will help propel our growth as we continue expanding services to meet the needs of the cannabis industry in an evolving regulatory environment."
Mr. Kammerzell recently has been heavily involved in marijuana legalization efforts in Connecticut, New Hampshire and Oklahoma after starting his own consulting business on the heels of a career spanning three decades with state agencies. He is the President and Founding Member of Kammerzell Consulting Services, an independent consulting firm specializing in regulatory policy and governmental affairs.
"I'm looking forward to getting back to my Colorado roots and working with a cannabis lab-testing business that has a proven track record in compliance," Mr. Kammerzell said. "AgriScience Labs holds the oldest state-issued license for third-party cannabis testing in Colorado, and we are committed to keeping consumer safety a priority in this industry."
Mr. Kammerzell played a key role in the implementation of Amendment 64, the 2012 Colorado ballot measure that legalized adult-use cannabis. For nearly five years, he held a senior leadership role overseeing the Colorado Department of Revenue's Marijuana Enforcement Division.
For more information, visit http://agrisciencelabs.com/.
About AgriScience Labs
AgriScience Labs, founded in 2013 as Terra Health Care Labs, is one of the oldest ISO-accredited cannabis testing labs in the nation. AgriScience Labs has utilized unmatched experience in cannabis and hemp science and the team's traditional lab testing backgrounds in chemistry, biology, food science, biomedicine and other related fields to provide licensed producers with expedient and reliable results. For cannabis and hemp products, AgriScience Labs currently offers potency / homogeneity testing, residual solvent analysis, full microbial screening, terpene analysis, pesticide screening and new in 2020, heavy metals testing. For more information, visit: AgriScienceLabs.com