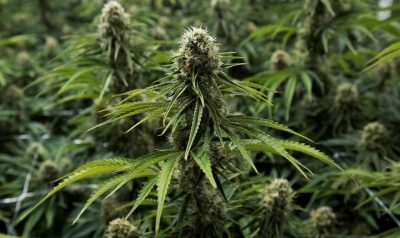 https://cannabisexaminers.com/wp-content/uploads/2019/11/cannabis-growers.jpg
EDMONTON (660 NEWS) – Cannabis growers in Alberta are about to be hit with higher taxes.
The province is changing the rules, so pot producers are no longer treated like farms, which pay zero in municipal taxes.
Municipal Affairs Minister Kaycee Madu made the announcement Wednesday at the Rural Municipalities of Alberta (RMA) convention.
"This change responds directly to the concerns of municipalities, who asked for this distinction in provincial tax regulations. While cannabis is a burgeoning industry, it is important that cannabis-production facilities, which are heavy users of municipal services, pay their share for those services."
It was my sincere honour to address all the amazing local officials at the 2019 @RuralMA convention in #yeg. Thank you to everyone who attended. #ableg #rmalberta pic.twitter.com/ZuCrjPjFfD

— Kaycee Madu (@KayceeMaduYEG) November 13, 2019
The changes will see cannabis facilities taxed as non-agricultural businesses, providing a new source of revenue for some rural municipalities, where a number of cannabis operations exist.
The taxes won't apply to greenhouse operations or industrial hemp cultivation and will take effect for the 2020 tax year.