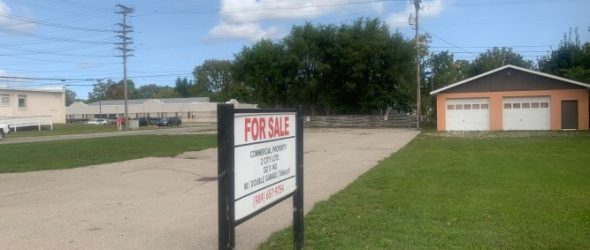 https://cannabisexaminers.com/wp-content/uploads/2020/09/pot-location-alpena-667x500.jpg
The City of Alpena staff have selected a pair of medical marijuana applicants to recommend to the Alpena Municipal Council, which could allow them to open provisioning centers in the city.
A third applicant, Neighborhood Provisions, Currier LLC, has chosen to appeal the staff's decision for an undisclosed reason.
A special meeting of the council will be scheduled to hear and consider the appeal.
Lume Cannabis Company, of Troy, and Green Buddha Cannabis Company were chosen from six applicants vying to be the first two dispensaries allowed to open in Alpena.
Lume Cannabis intends to construct a facility on the vacant property on Chisholm Street, across from the Cracker Barrel Party Store, while Green Buddha plans on renovating the former Brett's Auto, also on Chisholm Street.
City Manager Rachel Smolinski said a committee consisting of herself, Building Official Don Gilmet, and Northeast Michigan Council of Governments Planner Denise Cline scored the applications and narrowed the field for council consideration.
The applicants are now required to submit site plans for special land use to the planning commission and by applying for a building permit. The license application process must be completed within six months or the next best applicant will be given the opportunity to apply.
"I think this is a good opportunity to create more economic development in Alpena," Smolinski said. "We will have a vacant lot developed and a new building constructed, and another old building renovated. That is good news."
Smolinski said at this time she was unable to comment on the appeal from Neighborhood Provisions, and what its claim is.
"I can't get into the details about it, but the council will listen to the appeal," she said.
Today's breaking news and more in your inbox