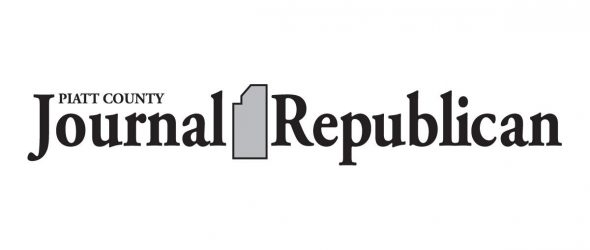 https://cannabisexaminers.com/wp-content/uploads/2020/08/922b483e-14e4-11e9-b8f0-a3f011c44680.jpg
The Piatt County board has granted the request of a potential cannabis growing facility for more time to gather information and communicate with neighbors before taking a vote on a special use permit needed for the indoor farm to come to fruition.
The zoning board of appeals had recommended denying the permit for a 5-acre parcel about three miles north of Mansfield after area landowners showed concern over possible stress of the groundwater supply and Blue Ridge Township roads.
"The problem is we have not had a really good opportunity, given the current environment, to engage with the community as to what this project is and isn't, and to address some of the issues they are raising on a more technical basis," said Charles Demirjian, representing Medthos LLC and The Simone Family Trust.
"They raised a lot of very legitimate concerns that we haven't had the ability to address openly," he added.
The permit request was first put before the ZBA in May, but tabled at the fully online meeting after board members expressed the desire for more in-person discussion.
It was revisited Aug. 27, with the ZBA voting 4-0 to recommend against issuing the special use permit.
The subsequent county board action, approved by a 6-0 vote on Sept. 9, sends the issue back to the zoning board for reconsideration at a future date.
"The people who are trying to get it through have already invested quite a bit of money and know issues they need to address. They did not have the opportunity because of COVID restrictions to one-on-one address them," said county board member Bob Murrell in support of sending the request back to the ZBA.
In past testimony, Demirjian said cannabis growing would be indoors only, with around the clock security, and that product would be sold wholesale with no dispensary on site. He also talked about working with the University of Illinois to provide a place for medical marijuana research.
Some neighbors testified last month that they felt the facility would be a bad fit for a rural landscape, and possibly stress the water supply and roads.
The board also provided clarification to the ZBA regarding Wind Energy Conversion Ordinance amendments. The ordinance was sent back to the zoning board in March to rework, but that body was unsure whether it was supposed to look at the entire section of code, or certain portions of it.
"The motion was not completely clear as to what the ZBA was supposed to be reconsidering. I think that's the question," said Zoning Officer Keri Nusbaum.
Board members instructed the zoning board to look specifically at the setback, sound, turbine height and shadow flicker sections of the proposed amendments. The ZBA is scheduled to meet next at 7 p.m. Thursday, Oct. 22.
Budget, COVID impacts
Consultant Dustin Harmon of Bellwether said the first working draft of the budget is nearly complete for the fiscal year that starts Dec. 1.
He said some departments were affected more than others during the COVID-19 shutdowns.
"The biggest impact we see is revenue in the Circuit Clerk's office," said Harmon, a drop due to courthouse and court proceeding shutdowns. "We anticipate the revenues to recover. We believe the impact will be primarily 2020. For 2021 it should be back on target."
Harmon also recommended the board better define the Emergency Management Agency department, since it has gone from a part- to full-time agency. He said it is necessary to clear up what are "multiple pictures" of the agency at this point.
"Our recommendation would be to define the scope of EMA, to better define the department, rather than having this muddy water of what you are being provided," he said.
In the meantime, he said Bellwether would likely give the EMA two primary line items in the budget: One would be a baseline for typical operations, with the other being a "provisional" one that is only spent if anticipated grant dollars are received.
COVID updates
Piatt County Transportation Director Jami Trybom told the board that one of its bus drivers had tested positive for COVID-19, but that they do not feel anyone else was exposed. Precautions were taken, including the cancelation of rides for higher at-risk clients for a period of time, but that PIATTRAN was still operating.
Nursing Home Administrator Scott Porter gave an update on testing that is being conducted at that facility following a positive test last month. No patients or staff tested positive in follow-up testing conducted by the state in two separate tests of all staff conducted a week apart.
He said the affected employee has completed an isolation period was back at work last week.
EMA Director Mike Holmes said he would be holding meetings with county agencies on community grant opportunities relating to COVID-19 relief.
Piatt County Mental Health Center Director Tony Kirkman said his agency may see a significant funding drop in September when supplemental coronavirus-related funds cease. He said that, while The Center has been able to resume day services, it can only operate at about 65 percent capacity due to mandatory safety requirements, reducing income.
Public comment
John Kraft of the Edgar County Watchdogs said the county should change its compensation policy for board members, which currently pays them by the meeting.
Since it is defined as a per diem in county code, Kraft contends they should only net one payment per day, but current practice has them claiming more than that, using County Board Chairman Ray Spencer as an example.
"Mr. Spencer, I don't think I've used these words before, but I feel you are stealing from the taxpayer," said Kraft. He noted that in seven occasions in July, Spencer claimed payment for more than one meeting in a day, sometimes as many as three. Board members are paid $60 for committee sessions and $75 for county board meetings.
Spencer said in an email that Bellwether has told him compensation changes can be made during apportionment, which takes place after a decennial census. He also felt that 'per diem' could be interpreted differently than only the Latin translation of "daily."
In other action, the board:
–re-approved two resolutions concerning roadwork to be done on Highway 6. The resolutions clarified the addresses where the work is to be done;
–approved an amended list of certified Democratic election judges;
–approved an intergovernmental agreement to provide GIS (Geographic Information System) services for the county mapping system; and
–approved a contract with Zobrio in order to get cloud storage for accounting systems.