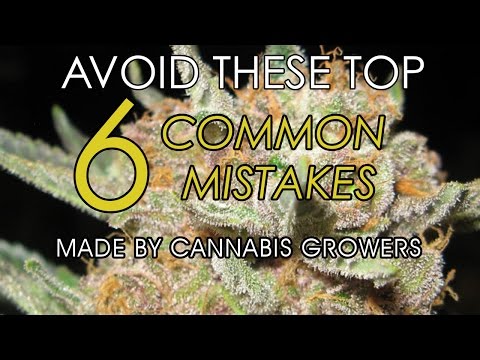 https://cannabisexaminers.com/wp-content/uploads/2018/12/2808/avoid-these-6-common-mistakes-made-by-cannabis-growers.jpg
NEED HELP? – email coaching@weedschooling.com for our consultation services.
Hey, everybody makes mistakes!
Even we do believe it or not! 😉 We want to help you avoid the mistakes we and others have made and are making all the time!
This video is a bit longer, but has much needed information for growers of all calibers. In this video we cover:
1. Overwatering
2. Rootbound and Sick starts
3. Too much and too little feed
4. Pest prevention
5. pH
6. Harvesting, Curing, and Drying
Stay tuned for more comprehensive discussions on each of these items in detail, in their own video.
How is the season going for you guys and girls?
Running into any problems?
Let us know your thoughts on this video, and if you have any questions or video requests, we are stoked to make some specific videos based upon your requests.
Subscribe! 🙂