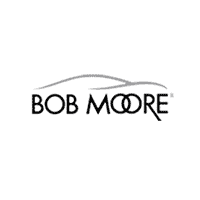 https://cannabisexaminers.com/wp-content/uploads/2020/06/BobMooreOGImage.png
DETROIT – If you are a cannabis, hemp or CBD-business, or any business that needs equipment, purchase order and invoice financing, and you need cash now to expand or as bridge financial to stay afloat, CBDBob may be able to help.
Finance specialist Bob Moore offers a variety of financing tools now when business needs them the most due to reduced sales brought on by the COVID19 pandemic that has shuttered or reduced revenues for most businesses.
"We can help just about anyone in the Cannabis, Hemp and CBD industries finance expansion, or for that matter, we can help most general businesses as well," Moore said. We also can provide financing for land purchases and bridge loans starting at $1 million. And now we can finance business expansion projects in Canada starting at $500,000 and up."
To unlock Moore's financing offer, use the code "KM" when you speak to him or email him to receive the funding application.
His financing tools include:
Cannabis and CBD Equipment Financing program
Credit Card Merchant program
Green Energy Systems
Green Housing and Buildings
Pre-Paid Legal Services
Invoice Financing
Purchase Order Financing
Land Financing
Credit Card Merchant Accounts
Financing for Cannabis Companies, CBD Stores and MM Stores:
Cannabis Program Highlights:  Loan Size:  $20,000 up to Twenty Million $20,000,000;
Application Only: up to $50,000 unsecured financing with no minimum FICO score.
Cannabis and CBD Equipment Financing program for lighting, HVAC, benching, extractors, irrigation, CCTV & related cannabis equipment, security equipment, etc.
Accounts Receivables Financing Invoice Factoring and large commercial loans are
available for businesses http://www.bobmoorefinancing.com