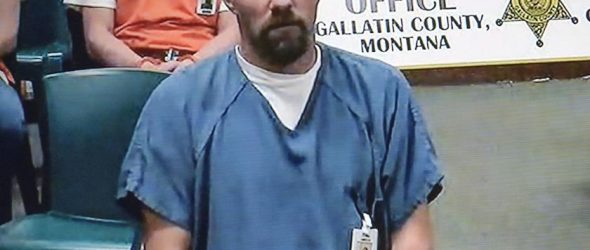 https://cannabisexaminers.com/wp-content/uploads/2020/01/5e2f2e834506a.image.jpg
A Bozeman man is accused of telling his children to get rid of several large bags of marijuana after police showed up at his home.
James Russell Clark, 38, is charged with child endangerment, tampering with physical evidence, possession of dangerous drugs and production/manufacture of dangerous drugs, all felonies. He appeared Monday in Gallatin County Justice Court before Judge Rick West.
Clark's bail was set at $75,000.
On Saturday around 1 p.m., Bozeman officers responded to a home on North Sixth Avenue to a report of children with a toddler throwing axes with no supervising parent, according to charging documents. The caller also reported that one child had a gas can.
When officers arrived there were no children outside. When Clark opened the door, according to charging documents, officers could smell marijuana inside the house.
Clark's eyes were red and watery, and he went back inside when he realized officers were calling his probation officer. Police said in charging documents that Clark instructed a child inside the house to dispose of marijuana and then came back outside. 
Meanwhile, officers heard movement in the garage that sounded like trash bags being stuffed, according to charging documents.
Clark became aggressive, according to police, and officers arrested him.
When officers went into the house to search, they found one child coming out of the attic and another standing in a pile of marijuana leaves, court documents say. Officers found several large bags of marijuana and trimmings. Another large bag of marijuana was found in the attic.
Police said in charging documents that the marijuana was in different manufacturing states including full leaves and ground leaves soaked to be converted into "hash."
A grocery bag with ground marijuana weighed more than 1.5 pounds. Officers also found marijuana on the floor, on Clark's kitchen counter and inside his dresser, court documents say.
If convicted, Clark could face up to life in prison and a fine of up to $115,000.