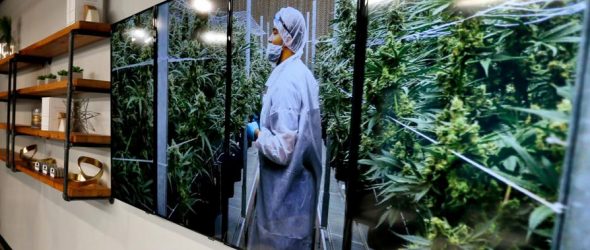 https://cannabisexaminers.com/wp-content/uploads/2020/06/5ee2c2005bbcf.image.jpg
(The Center Square) – Pennsylvania's interim budget makes a notable change to the state's 2016 Medical Marijuana Act.
Tucked away in the 53-page bill that appropriates $25.8 billion in spending to carry government operations through Nov. 30, lawmakers added a provision that stipulates how revoked permits – of which only 25 exist – for marijuana growers will be redistributed. The 50 dispensary permits also controlled by the state are not mentioned in the language.
The provision states that if a grower's permit is "surrendered, revoked or otherwise forfeited" because of misrepresented information on its application, the department shall issue the permit to "the next most qualified applicant in the same region according to the department's ranking and scoring in the application phase during which the initial permit was issued."
Department spokesperson Nate Wardle said Thursday only one licensed grower did not see its permit renewed in the law's four-year history: AgriMed in Greene County. The Arizona-based Harvest Inc. bought the floundering company last year and is appealing the department's decision. 
AgriMed came under fire in July after a surprise inspection revealed several security violations, including zero proof of what happened to medical marijuana plants the company supposedly destroyed. The department first awarded AgriMed its permit in 2017 and operations began in February 2018, but the company never processed or shipped any product to dispensaries. 
According to a report from The Philadelphia Inquirer, the language in the budget would award AgriMed's old permit to Bay LLC, a company that operates Cure Pennsylvania dispensaries in Philadelphia, Phoenixville and Lancaster. The article says Rocco and Robert Ortenzio are the father-and-son founders of the company and also happen to be prolific Republican donors.
The Center Square reached out to all four legislative caucuses to address the optics of the provision and whether the medical marijuana statute would be amended in the future to further clarify the process for revoked permits – especially for the 50 dispensaries operating statewide. None responded to the line of questioning.
Wardle noted that only the Legislature carries the authority to change the law.