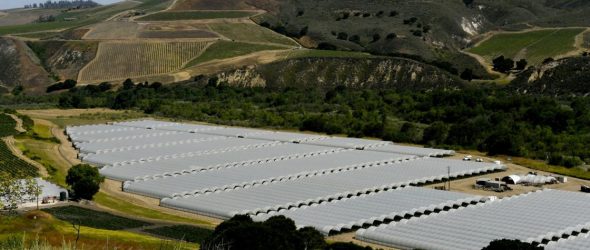 https://cannabisexaminers.com/wp-content/uploads/2020/06/5ee2d193a8b72.image.jpg
Third District Supervisor Joan Hartmann and 4th District Supervisor Peter Adam voted "no" on a proposed amendment that would require only a land use permit for cannabis cultivation on up to 51% of a parcel, with a conditional use permit required for percentages over that.
Adam was the lone dissenter on a proposed amendment requiring cannabis cultivation to be set back 50 feet from the property line.
A proposed amendment to require cannabis cultivators to prevent odor from passing beyond a parcel's property line failed, with Lavagnino, Williams and 2nd District Supervisor and Board Chairman Gregg Hart voting "no."
A proposed zoning overlay that would require conditional use permits for all cannabis cultivation within the Santa Rita Hills American Viticultural Area also failed when the same three voted "no."
After hearing repeated complaints about odors, pesticide drift and potential terpene contamination, the supervisors asked the Planning Commission to look at potential cannabis ordinance amendments to address the issues.
Commissioners said the CUP process for all cultivation would provide wide latitude to impose conditions designed to prevent conflicts.
Williams argued complaints, which he said stem from nonconforming operations that have not yet been granted permits, would not be resolved because requiring CUPs for all cultivation would extend the permit process by up to two years.
"This requirement for a CUP becomes a cloak for the bad actors," Williams said. "We will only have the ability to enforce our regulations if the cannabis permitting structure moves forward, and the CUP process unfortunately delays that. And I find that unacceptable."