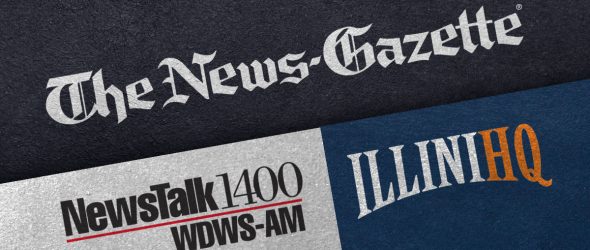 https://cannabisexaminers.com/wp-content/uploads/2020/06/68b05672-ad7b-11e9-afff-4b84aba038ef.jpg
CHAMPAIGN – Champaign police continue to investigate a shooting early Sunday in the campus area that sent two men to the hospital with what police call non-life-threatening injuries.
Meantime, an Urbana man found in the area as police were investigating the shootings is in custody only for alleged possession of cannabis and a stolen gun. He is being held in lieu of $250,000 bond and is expected to be formally charged Monday.
Assistant State's Attorney Alex Boyd told Judge Tom Difanis in bond court Sunday that police were sent to the 300 block of East Daniel Street about 12:30 a.m.  because shots had been fired.
They found a 24-year-old man with a gunshot wound to the lower part of his body and evidence that shots had been fired inside an apartment in that block.
That man was taken to the hospital by ambulance. About 15 minutes later, police were told a second man, 21, arrived by private vehicle, also with a gunshot wound to the lower part of his body.
About the same time police had arrived at the apartment building to see what had happened, they spotted a man carrying a large bag who ran when he saw officers.
As the man made his way through buildings in that area, he dropped a duffel bag and removed a jacket.
In the duffel bag, police found just over a pound of suspected loose cannabis in two bags, 111 packages of edible cannabis candies, and $16,000 in cash.
The man, identified as Elyjah Brown, 19, who listed an address in the 2000 block of Rainbow View Drive, was eventually caught by police on John Street just west of Fourth.
Along his path of flight, police found a handgun that had been reported stolen from Indiana and a backpack.
Brown talked briefly with police. He's expected to be charged with possession with intent to deliver cannabis and possession of a stolen firearm.
Lt. Nate Rath said Brown's possible involvement in the shootings is still being investigated but he was arrested only for possession of the drugs and gun.
Anyone with information is asked to call Champaign police at 217-351-4545 or Crime Stoppers at 217-373-8477.