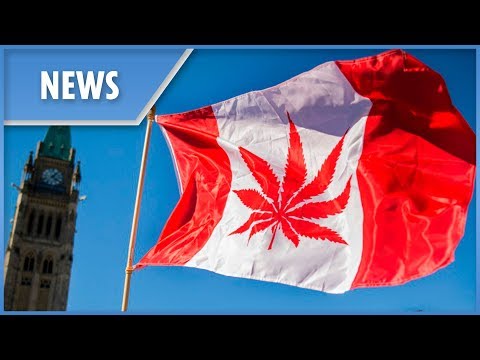 https://cannabisexaminers.com/wp-content/uploads/2018/11/1149/hqdefault.jpg

CANADA will legalise marijuana for recreational use nationwide after a landmark law was passed on Tuesday.
The Cannabis Act was approved in a 52-29 vote in the Senate and could be in place as early as September this year.
It makes Canada the first G7 country to legalise the drug's recreational use and the second to have a nationwide, legal marijuana market, after Uruguay.
The Royal Assent will need to officially pass the bill but that's due to take place this week before the government decides a date for the law to come into force.
A timeframe of eight to 12 weeks is expected to give the provinces and territories, as well as municipalities, time to prepare for the new legal framework.
Canada made cannabis possession a crime in 1923 but legalised medical use in 2001.
Read more:
https://www.thesun.co.uk/news/6577274/canada-cannabis-legalised-weed-recreational-use-uk/
For more great videos, pictures and stories please subscribe to the channel and go to thesun.co.uk