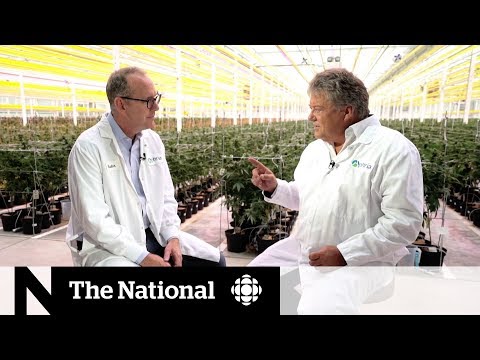 https://cannabisexaminers.com/wp-content/uploads/2018/11/837/hqdefault.jpg

With one month to go until marijuana is legal in Canada, CBC News Senior Business Correspondent, Peter Armstrong talks to one of the country's biggest growers about what it takes to cultivate a competitive cannabis business.
In this extended cut interview, Aphria CEO Vic Neufeld takes us inside his company's rapidly expanding greenhouse space and reveals how they plan to ramp up production to 255,000 kilograms of harvest per year.
Welcome to The National, the flagship nightly newscast of CBC News
»»» Subscribe to The National to watch more videos here: https://www.youtube.com/user/CBCTheNational?sub_confirmation=1
Voice Your Opinion & Connect With Us Online:
The National Updates on Facebook: https://www.facebook.com/thenational
The National Updates on Twitter: https://twitter.com/CBCTheNational
»»» »»» »»» »»» »»»
The National is CBC Television's flagship news program. Airing six days a week, the show delivers news, feature documentaries and analysis from some of Canada's leading journalists.