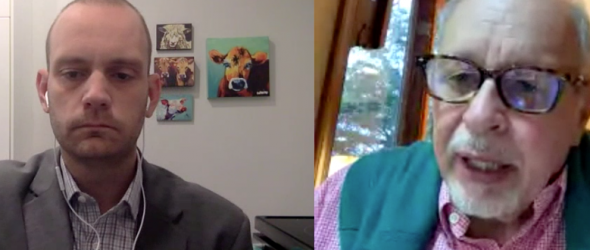 https://cannabisexaminers.com/wp-content/uploads/2020/09/5f725c6a7a4d3.image.png
A recent Sky City Initiative roundtable used long conversations to let political candidates talk about business and social issues in Blount and how they'll address a rapidly changing world if they win come November.
Well-known names such as state Rep. Bob Ramsey; Maryville Mayor Tom Taylor; Susan Sneed, who is running for Ramsey's District 20 seat; and Maryville City Council candidate Sarah Herron spoke to Sky City co-founder and former Treasurer Lane Shuler, talking in depth Sept. 24 about business, policy and social issues facing the area.
The forum was online and though Jay Clark also was supposed to speak, technical difficulties prevented his conversation from happening. Clark is running for incumbent state Rep. Jerome Moon's District 8 seat.
Shuler asked general questions about what motivated each candidate's 2020 run, but he also wanted to know how COVID-19 has affected perspectives on small businesses struggling with the impact of local and state-level economic shifts.
"It's a work in progress," Ramsey said. "Thank goodness Blount County has benefitted from federal grants and funding to the tune of $240 million, and $80 million of that has been unemployment."
Ramsey added there have been some "false starts" on businesses and schools reopening, noting the future looks bleak for many economic sectors.
He and others dealt with questions long on the minds of many Blount County residents and leaders alike, including affordable housing, health care and medical marijuana.
Shuler brought the marijuana matter up with each of the candidates. All of them were positive about policy that could legalize medical marijuana locally.
"I absolutely 100% support medical marijuana," Sneed said. She added it's not just the medicinal value of the substance that could help individuals, but also the economic implications, too, and the fringe benefits that growing marijuana could bring to Tennessee agriculture markets.
Taylor took some of his conversation time to talk about not only his positive views on medical marijuana, but also his role as mayor and his power to appoint city leaders.
"The most important thing I do as mayor is … appoint board members," he said. "And what I've tried to do is change my board appoints so that I have diversity in terms of gender and race and economic background."
That led him to stay away from boards completely run by Realtors and developers, he said. He wants citizens to be involved in big and small decisions as well.
Taylor and Herron are both running for Maryville City Council seats. There are two open seats after Councilman Joe Swann decided not to run again in 2020, and Taylor noted even his own victory is not a sure thing.
The two council candidates also dealt with the identity question that's caused a stir in the city's school system: the "Rebel" team name for Maryville High School.
Herron said if she's elected and receives even one call from Blount's Black community on the name issue, she'll stand with them.
Taylor noted he's listening to both sides and is on a committee that will begin meeting soon to eventually make recommendations to the school.
A link to the roundtable video was posted with the online version of this article at thedailytimes.com.