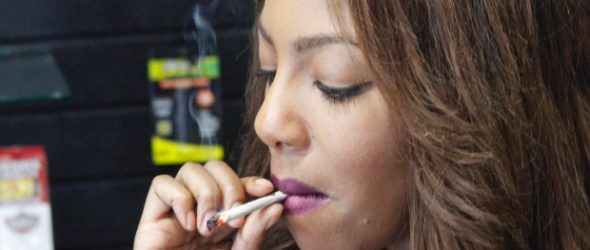 https://cannabisexaminers.com/wp-content/uploads/2020/01/cannabis.jpg
Legal pot so popular in Illinois, customers may have to make appointments to enter cannabis shops  
Demand for legal cannabis in Illinois is soaring, with some pot dispensaries now limiting how much customers are able to buy, according to MJBizDaily. The industry website reports that Illinois cannabis consumers may need to schedule appointments to enter legal pot shops in the U.S. state as well as limiting sales on certain days solely for medical marijuana users. Instead of waiting outside stores, some dispensaries are texting customers to let them know when the right time to enter will be. "We did that to accommodate different schedules and people who can't stand for a long time," said the owner of one Chicago-based dispensary.
Lift & Co reports $2.5M in revenue from Vancouver conference  
Cannabis industry event provider Lift & Co. said its most recent conference and expo held in Vancouver earlier this month generated $2.57 million in revenue, the company said in a statement on Wednesday. Lift said its revenue from the event rose by 14 per cent compared to the same trade show last year, while generating an operating margin between 40 to 50 per cent. More than 300 exhibitors attended the trade show, which took part at the Vancouver Convention Centre. BNN Bloomberg previously reported that Lift is exploring a sale of the company, according to three sources with direct knowledge of the matter.
Ontario pot producers frustrated by provincial farm gate rules 
While Ontario cannabis producers are eagerly waiting the green light to be able to set up a retail store right next to their production facility, there is some quirks to the law that may need to be addressed before doors can officially open. According to Global News, pot producers will need to submit their product first to the Ontario Cannabis Store, the provincial wholesales, before receiving it back and being able to sell it to the public. That contrasts to what craft brewers and vineyards are able to do when selling their wares on their property, the website reports. An OCS spokesperson told Global News it plans to finalize details on how onsite retail stores will operate in the next few weeks.

DAILY BUZZ
82.8 tons

— The amount of medical cannabis consumed by Arizona patients in 2019, according to recent data from the Arizona Department of Health Services. 
Cannabis Canada is BNN Bloomberg's in-depth series exploring the stunning formation of the entirely new — and controversial — Canadian recreational marijuana industry. Read more from the special series here and subscribe to our Cannabis Canada newsletter to have the latest marijuana news delivered directly to your inbox every day.