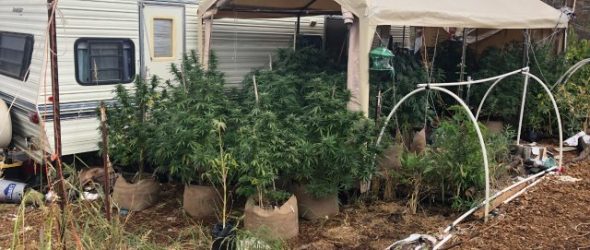 https://cannabisexaminers.com/wp-content/uploads/2020/05/Cannbis+enforcement+begins+in+Butte+Co.jpg
BUTTE COUNTY, Calif. – Butte County Code Enforcement will soon begin cannabis enforcement for people growing in unincorporated parts of the county.
Code enforcement tells Action News Now these are some of the sites not complying with the regulations last year.
One ordinance says recreational growers can only have six plants per parcel – either indoors or out, not both.
If growers do not comply once code enforcement notifies – it could end up costing a lot of money.
"Once we initiate that 72-hour notice if you are out of compliance its $500 a day for that first 72 hours," said Chris Jellison, from code enforcement.
Jellison adds that if growers still don't comply after that first notice "its $1,000 a day up until the hearing date."
The code enforcement team can take complaints by phone or email.
Jellison says his six code enforcement officers will begin enforcement this Monday, May 4, 2020.
There's also an ordinance for medical marijuana use, for more info on all of this enforcement, CLICK HERE.
Jellison adds that 82 percent of cannabis growers who received a complaint last year did ultimately comply with code enforcement rules.