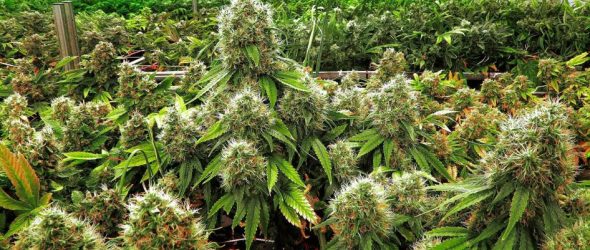 https://cannabisexaminers.com/wp-content/uploads/2020/04/5bd343286c760.image.jpg
The cannabis industry has been practicing telehealth since the dawn of the medical marijuana industry, and with the COVID-19 outbreak, more mainstream doctors are adopting their practices.
An industry executive told News-Press NOW that some marijuana businesses also are donating personal protective equipment that's normally used for production to front-line health care workers.
"When you enter any of our cultivation sites, they wear gloves as well as medical-grade masks," George Scorsis, the executive chair for two cannabis businesses, WeedMD and Starseed, said. "And as a result, many of us have an abundance of masks and gloves. "And we just thought it was appropriate at this at this time to help support to those who really need it."
According to a news release, WeedMD and Starseed donated 23,000 masks and other personal protective equipment used by cannabis growers and "budtenders."
Scorsis also said CBD stores that operate within a "well-regulated framework" should be allowed to stay open under various shelter-in-place orders. One such store owner in St. Joseph said he wouldn't close his store, regardless of what a city order says, while a City Council member raised concerns about CBD stores remaining open.
"I think they should be deemed as a as an essential service," Scorsis said. "And my opinion has always been as long as we've seen them stay in the proper process, then absolutely they should absolutely stay open, individuals need them."
Scorsis added that the cannabis supply chain remains strong, even amidst the pandemic. He said many companies are able to provide product through the mail, while some are now offering curbside pickup options.
"So in terms of the supply chain and how it's actually received by patients, it is actually a system that can allow for them to receive in a safe manner and prevent minimal interaction with individuals and families," he said.