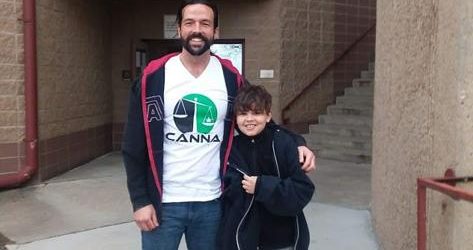 https://cannabisexaminers.com/wp-content/uploads/2020/03/5e827abb60c69.image.jpg
A Northwest Missouri man who was sentenced to over two decades in prison in 2016 is now on parole.
Seth Wiggington, 32, had his sentence over drug distribution charges reduced by Buchanan County Judge Dan Kellogg in February. Wiggington was released from prison earlier this month.
"I feel like I'm a prisoner of the war on drugs, because truthfully, that's what I am," Wiggington said. "I mean like from Iraq or Vietnam, those are all broken wars."
Wiggington's release comes partly at the hands of the Canna Convict Project, an activist group that hopes to free those they see as wrongly imprisoned over marijuana offenses.
"When I first heard (the term prisoners of war) I was like, 'whoa,' but then you have to realize that there's been a war on a plant for 100 years," Christina Frommer, a co-founder of the group, said in a previous interview.
Kellogg was able to reduce Wiggington's sentence because of a particular statute that allows judges to retain jurisdiction over certain cases. Kellogg ordered Wiggington's two sentences to be served at the same time instead of one after the other.
Wiggington was sentenced to 13 years for distributing, manufacturing, delivery or producing a controlled substance with intent in 2014. That sentence was initially suspended in favor of probation, but then was executed after Wiggington entered a guilty plea to the same charge two years later. The second charge earned him a 10-year sentence.
After the judge's ruling, Wiggington was then eligible for parole, which was granted.
"I just always thought it's just weed, you know, it's not gonna be that bad and I never thought I'd get 23 years," Wiggington said. "But it was really an eye-opening experience for me as far as getting the 23 years because I realized that it is that serious and I was taking life for granted."