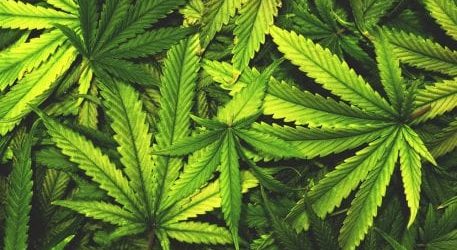 https://cannabisexaminers.com/wp-content/uploads/2020/01/Eaze-Cannabis-Payments-457x305.jpg
Once calling itself the "Uber of pot," Silicon Valley cannabis startup Eaze is struggling to pay vendors as it searches for a new round of funding, reports said on Thursday (Jan. 16). Backed by roughly $166 million in funding, Eaze is looking for a $35 million Series D funding round, following a $15 million bridge investment from unnamed current investors, sources told reports. 
Previous investors include 500 Startups, DCM Ventures, Slow Ventures, Great Oaks, FJ Labs, the Winklevoss brothers and a number of others. Eaze has an enterprise value of $388 million, according to company documents. 
The company has used up all of its cash reserves, and is overall low on funds, an Eaze spokesperson confirmed. It is also struggling to cover employees' paychecks, even after a round of layoffs. Its bill for Amazon Web Services (AWS) is behind, and the bridge investment went to the energy company to keep the lights on. The startup is having problems with payment processing as well, and is facing legal issues. 
"The company is going through a very important transition right now, moving to [become] a plant-touching company through acquisitions of former retail partners that will hopefully allow us to more efficiently run the business, and continue to provide good service to customers," the spokesperson said.
Part of the problem is a lack of capital, something the marijuana industry suffers from because banks won't extend loans to cannabis firms. This causes marijuana delivery firms like Eaze to hold off on paying its vendors. However, these late payments are prompting some brands to pull the plug on sales to Eaze, and AWS is threatening to shut down Eaze's servers in two days if payment isn't made. 
To stay afloat and grow, Eaze is looking to pivot vertically, move into branding and source its own products, rather than just deliver other firms' merchandise. The spokesperson said it will make the pivot public later this month, adding that it's "a pretty significant change from provider of services to operating in that fashion, but also operating a depot directly ourselves."
Payments became a recurring issue as the business grew. Eaze developed a workaround to get on board with Visa, but employees said that the firm "was never above board," and eventually got tangled in a lawsuit. Eaze no longer takes credit cards, but can process payments with a debit card or ACH.
Many legal cannabis businesses continue to rely on cash, paper and offline methods of communication to conduct operations without access to traditional financial services. Marijuana businesses end up struggling to utilize high volumes of cash to make payments to their B2B suppliers.