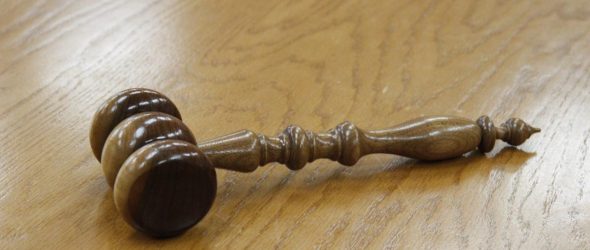 https://cannabisexaminers.com/wp-content/uploads/2020/08/gavel-10179531920.jpg
It was a middling day for cannabis stocks on Wednesday as The North American Marijuana Index ended the day relatively flat, with a small gain of 0.38 points up to 114.96. US stocks were the big driver again, as American cannabis companies gained 0.62 points up to 54.39, while across the border in Canada, cannabis stocks fell 2.34 points down to 207.26.
Investors in the cannabis space were reeling as news hit that the infamous Paragon Coin, Inc., which raised $12 million in digital assets with an ICO a few years ago, would be facing a class action lawsuit thanks to a ruling by the Northern District of California. Paragon, which was backed by former model and reality star Jessica VerSteeg and hip hop artist The Game, has been accused of using their token sale as an illegal securities offering.
However, as reported by Coindesk, no one can find VerSteeg or her husband, Russian entrepreneur Egor Lavrov. 
"As far I know, Egor is not responding to any messages and that's all I know," Eugene Bogorad, Paragon's former chief strategy officer, told Coindesk. "I went back to Moscow. October 2017 was the last time I saw him. We were actually asking him [in 2018] about our tokens." The lawsuit also names Bogorad, Alex Emelichev, Gareth Rhodes, and Vadym Kurylovich.
According to the report, none of Paragon's plans ever materialized, including the coin, a blockchain solution, and a co-work space called Paragon space. The group found trouble with the SEC in 2018, and although they continued to promote the company through the following year, their website and social media accounts now appear to be abandoned.
The PotNetwork interviewed VerSteeg a few years ago about Paragon, a conversation in which she described the company as a three-pronged organization. "Paragon, overall, is an ecosystem that kind of feeds into these three things; our blockchain, our coin and our space," said VerSteeg in 2018. "I decided to create this ecosystem because I realized it wasn't —in order for one to really work and grow, you need a supporting role, and these roles create this ecosystem."
Coindesk reports that Bogorad did not enjoy working at Paragon. "Paragon became toxic," he told Coindesk. "I've avoided any relations for more than one year."
Cannabis stock winners and losers
Indus Holdings Inc. (INDXF) jumped $0.2939 per share to $1.46, a gain of 25.20 percent. GrowGeneration Corp. (GRWG) gained $4.355 per share up to $22.02, rising 24.65 percent. MediPharm Labs Corp. (LABS:CA) rose $0.11 per share, ending up at $0.96 for a gain of 12.94 percent.
Planet 13 Holdings Inc. (PLNHF) fell $0.45 per share down to $3.45, a loss of 11.54 percent. cbdMD Inc. (YCBD) fell $0.23 per share to $2.69 for a loss of 7.88 percent. CBD company Charlotte's Web Holdings Inc. (CWBHF) lost $0.2808 per share, down to $3.5392 for a total loss of 7.35 percent.
Our Revolution calls for "just" legalization in NJ
In a statement released on Wednesday, the activist group Our Revolution called on New Jersey to establish a "just" system of cannabis legalization. The state votes in November to join the slew of others who have legalized the sale of recreational cannabis.
"Our Revolution New Jersey (ORNJ) is calling for a socially and racially just approach to cannabis legalization," the group wrote in a statement. "As November's ballot measure nears, it is important to recognize that the legalization measure does not currently address any aspect of restorative justice. There are no expungements, no releases, and no racial justice provisions. It is unacceptable and cruel to leave people in jail and with records as the people of New Jersey celebrate the legalization of cannabis."
In other news…
Organigram Holdings Inc. (NASDAQ: OGI) (TSX: OGI) has partnered with Medical Cannabis by Shoppers on a program designed to track cannabis products through the supply chain. "Organigram is proud of our long-standing commitment to our medical cannabis community. From the development of innovative products to the support offered by our patient care team and programs, patients and their needs are at the heart of our medical cannabis business," said Greg Engel, CEO, Organigram in a statement.
The University of Pittsburgh is partnering with cannabis company Parallel "to establish a clinical research program to study medical marijuana."
With ParagonCoin back in the news, check out The PotNetwork's 2018 interview with Jessica VerSteeg.