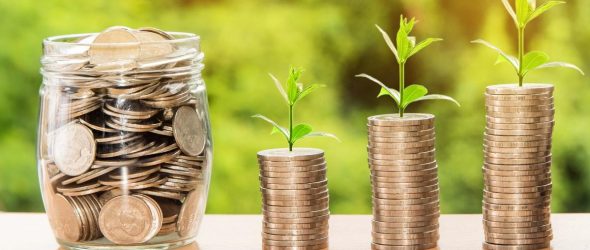 https://cannabisexaminers.com/wp-content/uploads/2020/08/money-26962281920.jpg
Cannabis stocks were down in midday trading on Tuesday, with the North American Marijuana Index falling by 0.51 points to 108.95. The drop was precipitated by the Canadian market, which took a steep hit Tuesday morning, losing nearly six points to reach 221.00. South of the Canadian border, things were slightly more level as the American cannabis stock market held steady, jumping 0.17 points by midday to 48.97.
Investors looking for some good news were buoyed by the fact that Haywood Capital Markets analyst Neal Gilmer kept Licensed Producer Aphria at a "Buy" rating following the company's announcement of its fiscal fourth-quarter 2020 results for the period ending May 31. Aphria's net revenue was $152.2 million, or an 18 percent year-over-year increase, with an adjusted EBITDA of $8.6 million, the latter representing a 49 percent increase over the previous quarter.
The company finished the fiscal year with $497.2 million in cash and equivalents, results with which CEO Irwin D. Simon was clearly pleased.
"Our strong finish to fiscal year 2020 demonstrates that this was a transformative year for Aphria, as our net revenue increased 129 percent from fiscal year 2019," Simon said in a statement. "We continue to focus on capturing strong market share in Canada by executing upon our strategic plan and positioning Aphria as a leader in category innovation." 
Gilmer agreed, stating that he believes Aphria is still a leader in the cannabis space. The analyst argued that Aphria has seen success in scaling up production, and was impressed with their positive EBITDA.
"We continue to view Aphria as the leader in the Canadian LP landscape," said Gilmer in his report. "The Company continues to demonstrate strong sales growth in the adult-use market in Canada while at the same time reporting positive EBITDA. We expect the Company will continue to demonstrate its leading position, supported by expanding EBITDA margins in F2021."
Gilmer believes that Aphria will see $715.5 million in revenue in 2021 and $846.4 million the following year. His target is $8.25 per share.
Yesterday's cannabis stock winners and losers
Halo Labs (AGEEF) finished the day up 13.1 percent at $0.10 while High Tide (HITIF) was close behind, up 13.01 percent at $0.13. Driven Deliveries (DRVD) closed up 11.99 percent at $0.55 per share.
NexTech AR Solns (NEXCF) fell 9.84 percent to $3.85 per share. AusCann Group Holdings (ACNNF) dropped 9.31 percent to $0.10 per share, and Lexaria Bioscience (LXRP) shares fell 8.55 percent to $0.37.
A duo of duds from Canada
Cronos Group reported over $9 million in quarterly sales recently, including over $2 million from the United States, but had to write off nearly $3 million worth of product. Add that to almost $10 million in the cost of goods sold, and the company had a gross loss of $3 million and an operating loss of $34.8 million for the quarter, according to The Motley Fool.
OrganIGram Holdings didn't do much better, with the company reporting CA$18 million in net sales, a steep drop from the CA$24.8 million in net sales reported in the prior-year quarter. Their losses — CA$99.3 million.
In other news
Psychedelic stocks are beginning to heat up, and Benzinga is telling people to take notice. Check out their recent work in the space.
Last Saturday was National CBD Day, but that doesn't mean the celebration is over. Here's a few great CBD products you can still try.
What are the eight best marijuana stocks to buy right now? USNews has the scoop.