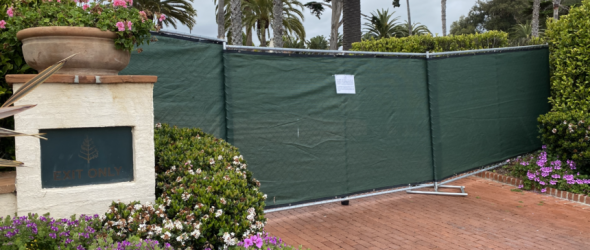 https://cannabisexaminers.com/wp-content/uploads/2020/04/IMG_5165-4-860x397.png
SANTA BARBARA COUNTY, Calif. – With its budget projects expected to be reworked in the next two months, Santa Barbara County says it may be able to hold off some of the harsh impacts of Covid-19 economic downturn with cannabis tax funds.
The county says for now no one really knows how the economy will be hit in exact dollars, or when it will start climbing back.
That assessment is grim, but getting some timeline going will be a critical path for decision makers to use to figure out solutions.
Economic analysts say the economy could be coming back sooner than fall, which was one recent prediction but not fully recovered until 2022.
A budget hearing before the Santa Barbara County Board of Supervisors went through the projections prior to Covid-19 and some of the expected issues ahead.
Administrative officer Mona Miyasato called the current situation, "economic paralysis."
The report showed the cannabis industry remains strong and it will provide vital taxes, other counties may not have access to. Santa Barbara has one of the largest number of cannabis businesses in the state. It's mainly in the Carpinteria Valley, near Buellton and Los Alamos.
Department heads are expected to look at areas where cuts, or hiring freezes could take place if the situation calls for it. No sweeping announcements have been made, and service levels are in the same range as pre-Covid-19. The message is already going around, however, to prepared for mid-year service level reductions.
More than one county leader is using the phrase "uncertain future."
(More details and video will be added here later today)
Cannabis / Coronavirus / Health / Money and Business / Politics / Santa Barbara- S County