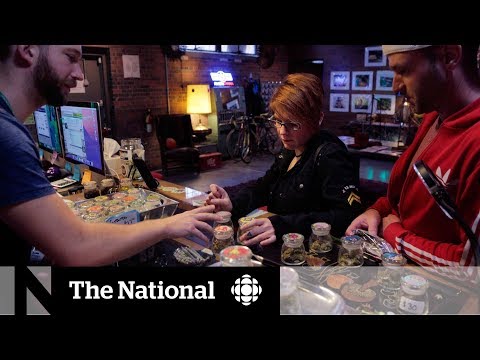 https://cannabisexaminers.com/wp-content/uploads/2018/11/1692/cannabis-tourism-looks-to-flourish-but-regulations-may-be-holding-it-back.jpg
With recreational cannabis now legal in Canada, the tourism industry sees an opportunity. It's looking to build a new market for pot-curious visitors, everything from weed-and-wine tours, to smoke-friendly accommodations. Advocates say it could be very profitable industry here, but they face lots of challenges along the way.
Welcome to The National, the flagship nightly newscast of CBC News
»»» Subscribe to The National to watch more videos here: https://www.youtube.com/user/CBCTheNational?sub_confirmation=1
Voice Your Opinion & Connect With Us Online:
The National Updates on Facebook: https://www.facebook.com/thenational
The National Updates on Twitter: https://twitter.com/CBCTheNational
»»» »»» »»» »»» »»»
The National is CBC Television's flagship news program. Airing six days a week, the show delivers news, feature documentaries and analysis from some of Canada's leading journalists.