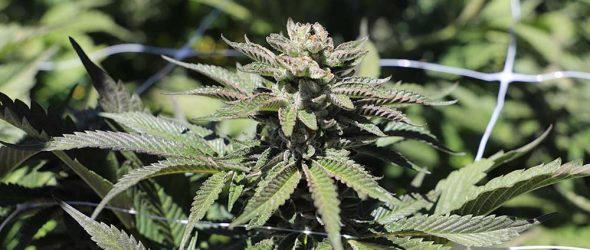 https://cannabisexaminers.com/wp-content/uploads/2019/11/stock-cannabis-26-adobe.jpg
Canadian cannabis giant Canopy Growth (CGC) on Thursday reported a big fiscal second-quarter loss while revenue growth soared but missed estimates. That follows mixed results from Cronos Group (CRON) and Tilray (TLRY) earlier this week. Canopy Growth stock fell, while other marijuana stocks edged lower.



X




Canopy Growth Earnings
Estimates: Canopy Growth reported a per-share loss of 1.08 Canadian dollars, worse than some estimates. Revenue soared 229% to $76.6 million Canadian, but also below views.
Results: Due before the open.
Canopy Growth Stock, Marijuana Stocks
Before the open, Canopy Growth stock retreated 3.2% in the stock market today.
Canopy Growth is the world's most valuable weed company, with a market cap of $6.4 billion, according to MarketSmith. But that value has tumbled as investors bail on an unprofitable industry, and growing concerns about financing. Canopy stock has a Composite Rating of 5, among the worst possible. Its EPS Rating, which measures profit growth, is the worst possible, at 1.
Among other marijuana stocks, Aurora Cannabis (ACB), which reports fiscal first-quarter earnings tonight, dipped 0.6%.
, Cronos Group stock and Tilray stock fell a fraction.
Cronos reported third-quarter earnings on Tuesday, with sales missing estimates. For Tilray, which also reported Tuesday, the acquisition of hemp-food company Manitoba Harvest helped lift sales past expectations. But Tilray's losses were deeper than expected.
Canopy Preps For Legalization 2.0
Investors punished Canopy Growth stock after its last two earnings reports, which showed steep losses, underused production capacity, quarter-over-quarter sales declines. The company got a $4 billion investment from beer-and-wine distributor Constellation Brands (STZ) last year. But Canopy's board, which Constellation took control of as part of the investment, ousted Bruce Linton, its high-profile CEO, in July.
The company's new CEO, Mark Zekulin said in August Canopy is "fixated on the process of evolving from builders to operators" for the rest of the fiscal year.
Canopy has laid down big investments in growing cannabis in Canada. It also recently unveiled new beverages and chocolates last month ahead of Canada's second wave of cannabis legalization. Canada's government says that the first of those products — which also include vapes and other edibles — could be available by the middle of next month.
But executives say there are too few pot shops, constricting sales. As production starts to pick up nationwide, analyst concerns have shifted from shortages to an oversupply that could drag prices lower.
U.S., Latin America Efforts
Canopy recently debuted a cannabis joint venture with rap superstar Drake — following other team-ups by the company with Seth Rogen, Snoop Dogg and Martha Stewart. However, Jefferies analysts argued that while celebrity-endorsed brands can help, "the key value drivers are the fully owned own brands."
Beyond Canada, Canopy recently laid off 15% of its staff in Latin America, according to Marijuana Business Daily, amid broader questions over whether other legal nations around the world make significant contributions to sales in the near future.
Canopy has also struck an agreement to buy U.S. cannabis company Acreage Holdings (ACRGF), once weed is allowed on a federal level. It also has a license to produce hemp in New York state.
But Tilray CEO Brendan Kennedy, during the company's earnings conference call on Tuesday, said some retailers in the U.S. were still reluctant stock their shelves with CBD products, as they wait for more guidance on what's permissible and what isn't.
"They're waiting for some clarification from the FDA, and that's where a large part of the market in the U.S. is right now in terms of digestible products," he said.
YOU MIGHT ALSO LIKE:
Is Tilray Stock A Buy Right Now? Here's What Earnings, Charts Show
Marijuana Stocks To Buy And Watch
Is Canopy Growth Stock A Buy Right Now? Here's What Earnings, Charts Show
How To Invest In Stocks: A Guide To The Stock Market For Beginners