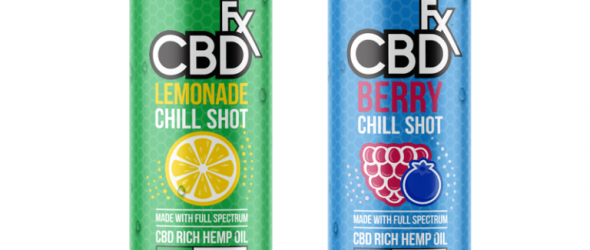 https://cannabisexaminers.com/wp-content/uploads/2020/02/CBDfx_ChillShotBundle_052919-tiny-768x768-1.png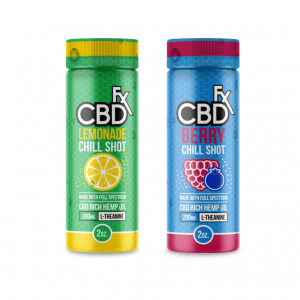 Why should you choose CBD Drinks over any other CBD products? Well, while there are many different CBD products on the market, very few come in the convenient form of a 2oz liquid shot. Some people are overwhelmed by the thought of trying to get the correct serving size with tinctures, while others may simply not want to vape or use any of the wide variety of edibles currently available. There is no right or wrong way to use CBD, and these drinks are just another delivery method to add to your arsenal! Shot bottles are a lot easier to keep track of during the day, especially if you are on the go. Popping the cap and chugging the contents is something most of us can already do without thinking. The 20mg of CBD in each bottle is the perfect amount for most people for a mid-day serving of CBD, and taking a quick shot while you are out at lunch is probably the quickest and simplest way to go.
CBD Infused Drinks 
In a world where you're constantly on the go and sometimes in need of a mid-day pick-me-up, it sure would be nice to have something other than a sugary, caffeine-loaded beverage to turn to. Introducing CBD drinks! They're exactly what they sound like: pre-filled and premeasured shots that taste amazing and deliver a much-needed all-natural boost to your day. There's no need for measuring or picking out the correct number of drops or pills. In fact, this is an amazing solution for people who are looking for a high-quality CBD product without any of the associated hassle. The CBD drinks you will find at CBDfx have been formulated to not only taste amazing but also deliver the perfect serving of CBD without unnecessary fillers in the bottle.
Every day, more research is being done on CBD, and not just for humans. Every single mammal on the planet has a built-in system that is designed to work in tandem with this compound, as well as other cannabinoids found in the cannabis family of plants. Researchers have found that we are hard-wired to connect with cannabinoids, although we're still understanding exactly what effects taking this compound will definitively have on our bodies.
CBD SHOTS
While CBD is a derivative of the cannabis plant, it contains none of the psychoactive ingredients associated with marijuana, meaning at no point in time will you ever feel 'high' from using cannabidiol. All in all, CBD is completely safe and well-tolerated in all mammals, and when used correctly, it can be an amazing addition to anyone's lifestyle!
While the plants that produce CBD come from the same genealogy, not all CBD products out there are made to the same standards. At CBDfx, we pride ourselves on creating the best quality products we possibly can. We do not cut corners or mislead our customers in any way – and yes, we have the lab results to prove it. Every single product that bears the CBDfx logo is made with the highest quality ingredients and is independently tested by a third-party laboratory. Every test for every batch can be viewed right here on our website. In fact, we want to make sure that you know exactly what is in our products, whether it's CBD drinks, CBD tinctures or even CBD oil for your pets. You should know what you are putting in your body 100% of the time. We use only the finest organically grown hemp-based CBD for our products, and our sourcing process is so stringent that we can tell you exactly where the hemp for your product was grown. As we said, not all products are created equal, and nothing is more important to us than satisfied customers who can trust the purity of what they're taking.
Buy Now !!!
https://cbdclick.net?apiKey=qwDKqO81&site=1105