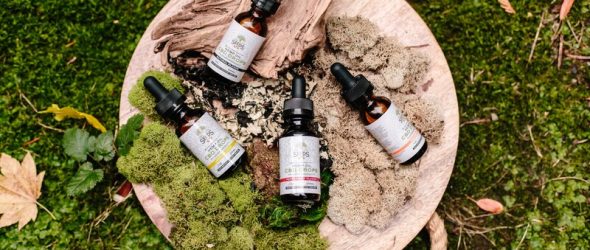 https://cannabisexaminers.com/wp-content/uploads/2021/01/CBD-flower-cover.jpg
A lot of people don't know what CBD is, let alone what CBD flower is. This makes sense; medicinal hemp products are relatively new, and not everyone is interested in their potential benefits.
Still, we cannot mute all the noise that CBD products have made in the last few years. If the world's various governments have decided to legalize this plant and use it for medicinal purposes, who are we to judge?
CBD flower is the most potent part of the plant that contains numerous beneficial nutrients. In this article, we will talk a bit more about medicinal hemp, chemical compounds found within, as well as all the potential benefits of using it.
How CBD Works
Although hemp companies usually place focus on CBD, we shouldn't neglect all other potentially beneficial substances that can be found in this plant. If we exclude CBD isolates that focus on one specific chemical compound, cannabidiol products should have various cannabinoids that work in cohesion.
What's interesting about cannabinoids is that each one has its set of properties. That being said, every substance can be used differently. By combining them all together, you might be able to address several things at once, improving your energy levels, alertness while rejuvenating your body and mind.
CBD and other cannabinoids work by interacting with the endocannabinoid system. They affect endocannabinoid receptors that are spread all over the human body.
According to the preliminary research data, the system may impact cognitive processes, fertility, postnatal development, immunity, appetite, mood, etc.
While we do know that there is a link between CBD and the endocannabinoid system, we have somewhat limited knowledge regarding certain processes and mechanisms. As a result, most governments have taken a slow approach of introducing medicinal hemp into their respective markets.
CBD Flower
CBD flower is hemp's bud. As you probably know, most cannabidiol products are based on this plant.
Unlike cannabis, hemp has very low THC content (less than 0.3%), making it ideal for wellness items. Given that it has such a low THC percentage, it is virtually impossible to get high by using it.
Hemp's flower has numerous interesting ingredients. It has minerals, vitamins, terpenes, and flavonoids, but most people use it for its cannabinoids. As you probably gather by the name, CBD belongs to the group of phytocannabinoid chemical compounds.
Other potent cannabinoids are CBG, CBC, etc. Each one of them works separately, but they are much more potent when used together. In fact, some hemp experts claim that by using all these substances together, you can achieve an "entourage effect."
This is why, in theory, CBD flower produces the best results when used in its original form.
Potential Benefits Using CBD Flower
There are lots of good reasons why you should smoke CBD flower. Firstly, there is a direct link between CBD and better sleep. It can provide the necessary relaxation in the evening, helping you unwind.
Another reason why cannabidiol flowers are so great is that they can reduce your stress levels. Using the plant can relax your body and mind, which is especially important for people who are overworking or are suffering some serious hardships in life.
We also need to consider their impact on physical discomfort. They can be good for sore muscles. As such, they are especially potent for people who are exercising.
Nowadays, hemp has become one of the crucial ingredients in the cosmetic industry. Due to its various beneficial chemical compounds, the plant may have a profound impact on your skin. Cannabinoids can rejuvenate your tissue, removing years and years off of it. Hemp is full of antioxidants and can provide a lot of moisture to your face and body.
List of CBD Strains
There are so many hemp strains on the market, each with a unique set of properties. Of course, you can experiment a bit with other products until you find the one that suits you.
Sour Space Candy
Regarded as one of the premium hemp blends. It is a real summer product with its dominant cherry and mango flavor. Also, there is a hint of pine inside it. The strain is a combination of Sour Tsunami and Early Resin Berry, which are also very popular in their own regard. It has 19.4% CBD and a total of 20.5% cannabinoids.
Frosted Kush
This particular strain can be easily recognized among other hemp plants. It resembles a small, frozen bush making it one of the most visually appealing plants on the market. Although it doesn't have the highest CBD concentration, it more than makes it up with all other cannabinoids.
It has 12% CBD and 12.7% in other cannabinoids. As a result, the user will have a wholesome experience when smoking it. Most people say that it brings clarity and is incredibly powerful in the evening. It has a combination of sweet and sour taste with cherries as the dominant flavor.
Lifter
As the name suggests, Lifter can give you the necessary surge of energy if you're feeling down. Full of valuable CBD, this hemp strain can quickly turn your day around. Lifter has 21% CBD and 21.1% other cannabinoids. In other words, it mostly comprises cannabidiol. It is a cross between Early Resin and Suver Haze. The user can enjoy its pine-dominant aroma with hints of lemon.
Ringo's Rift
Ringo's Rift might not be a household name, but it has gotten raving reviews from its users. Classified as one of the best CBD-rich hemp strains on the market, it will quickly take away all your issues. The strain is a combination of ACDC and Harle-Tsu. In terms of its CBD and THC content, you will be glad to hear that it has a 24:1 ratio between these two cannabinoids.