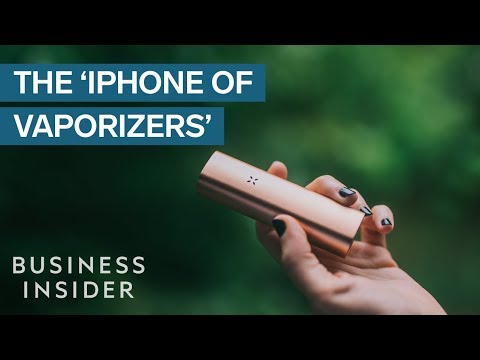 https://cannabisexaminers.com/wp-content/uploads/2019/03/4519/ceo-of-popular-marijuana-vape-startup-on-changing-the-industry.jpg
Pax Labs CEO Bharat Vasan says that nothing in consumer packaged goods in the next 50 to 100 years will be bigger than marijuana.
Pax Labs CEO Bharat Vasan says the Pax Era — which is used for cannabis oil — is the fastest growing part of the business. Vasan says it has a Keurig-type model. Pax produces the vape pens and the empty pods and its partners fill the pods with cannabis oil and distribute them. 
Vasan says the company is currently raising its first price round since splitting from its sister company nicotine-vape firm Juul. Juul has since reached a $38 billion valuation based on an investment from Altria in the company in December of last year.
Pax has received equity financing from institutional investors such as Tiger Global and Tao Capital. 
When asked about a possible IPO in 2019, Vasan said that they would like to list on a US exchange. He feels that American companies are leading the way in cannabis. But as Canada has gone through this wave of legalization there are American companies listing in Canada. Vasan hopes that Pax can be an American company listing on a US exchange and adds "maybe sometime this year, maybe next year, we'll see." 
——————————————————
Business Insider tells you all you need to know about business, finance, tech, retail, and more.
Subscribe to our channel and visit us at: https://read.bi/7XqUHI
BI on Facebook: https://read.bi/2xOcEcj
BI on Instagram: https://read.bi/2Q2D29T
BI on Twitter: https://read.bi/2xCnzGF
————————————————–
CEO Of Popular Marijuana-Vape Startup On Changing The Industry