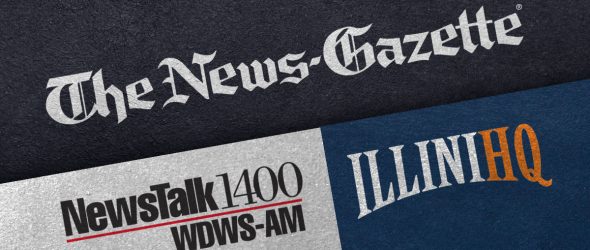 https://cannabisexaminers.com/wp-content/uploads/2020/06/68b05672-ad7b-11e9-afff-4b84aba038ef.jpg
URBANA – A Champaign man who allegedly possessed more than 11 pounds of cannabis is being held in the Champaign County Jail in lieu of $750,000 bond.
After arraigning Reginald Love on Thursday, Judge Adam Dill granted a state motion that requires Love, 34, to show that his bond money is coming from a source other than drug sales if he wants out of jail.
Love was charged Thursday with possession of cannabis and unlawful possession with intent to deliver more than 5,000 grams of cannabis stemming from items found Wednesday by members of the Champaign County Street Crimes Task Force and the U.S. Marshals Service.
If convicted, he faces six to 30 years in prison.
Sgt. Dave Griffet of the task force said police had received a tip about two weeks ago about a green Dodge Charger driven by a person who had cannabis in the car. Griffet said on a few occasions, when police tried to stop the car, it took off quickly, eluding officers.
Police learned that the car was linked to Love and on Wednesday, as officers watched, he got out of the green car at the Baytowne Apartments in northwest Champaign carrying a large purple suitcase.
Knowing that Love was wanted on outstanding warrants for driving under revocation, marshals arrested him and found more than $16,000 cash on him.
As they waited on a search warrant for a Baytowne apartment where Love was staying, police were alerted by a pest control employee who had seen a purple suitcase that smelled of cannabis outside an apartment not far from the one police were waiting to search.
Inside that suitcase police found 11.5 pounds of cannabis, a scale and cologne.
Police also found a second suitcase in a dumpster in that area that had a luggage sticker on it, and inside, an airline ticket with Love's name and shrink wraps believed used to package cannabis.
Once they did the court-authorized search of the apartment where Love was staying, they found a money counter and another approximately 3 ounces of cannabis.
Assistant State's Attorney Chris McCallum, who sought the source of bail, said Love had a prior drug conviction for manufacture or delivery of a controlled substance from 2009 for which he was sentenced to prison.
His other convictions included aggravated unlawful use of a weapon, fleeing and eluding, aggravated battery, domestic battery, possession of a controlled substance and possession of a handgun.
Love's attorney, Steve Sarm of Champaign, objected to the request that Love should have to show that his bond money is coming from a legitimate source.
"From 2004 to now, he has matured and is no longer involved in insane behavior," said Sarm of Love, who he said is a rapper and a father of two young children with a third on the way.
He said his client has had a good record of showing up for court when required and that he's charged with having a suitcase full of cannabis, a non-violent offense.
"His car has been impounded. His money has been taken. Reginald Love is going to be present for court," Sarm said, requesting a reasonable bond.
Sarm also asked for a probable cause hearing, which Dill set for Sept. 1.