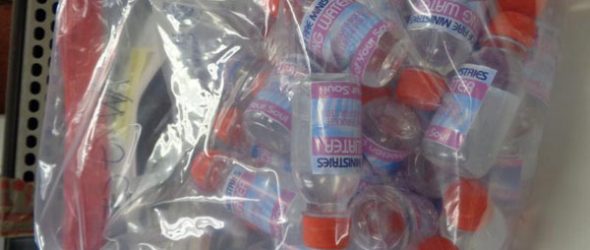 https://cannabisexaminers.com/wp-content/uploads/2020/05/5eb9448d49680.jpg
Both shipments were intercepted last week.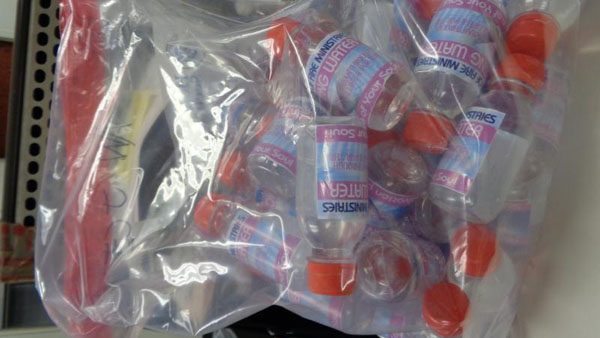 (Cincinnati, Oh.) – Last week, U.S. Customs and Border Protection (CBP) officers in Cincinnati seized two shipments containing 11 pounds of ketamine and four pounds of marijuana. 
Ketamine
Last Thursday, Cincinnati CBP officers stopped a shipment containing illegal ketamine at a local express consignment facility.
A package from Oron, Nigeria that was marked as "anointing water" had a final destination of Victoria, Australia.  
When officers opened the shipment, they found multiple small bottles of clear liquid labeled as "spring water." Officers tested the liquid and identified the substance as ketamine hydrochloride.
Ketamine is medical anesthetic, but often misused for its hallucinogenic and sedating effects. As a structural analog of phencyclidine (PCP), ketmaine distorts perceptions, causes temporary paralysis and dangerously slowed breathing, and overdose can be deadly by shutting down bodily systems leading to cardiac or respiratory failure. 
This drug is often found at raves and nightclubs, typically used to facilitate sexual assault crimes. 
"This is the largest seizure of ketamine the Port of Cincinnati has had in the past year," said Cincinnati Port Director Richard Gillespie. "Our current health and safety concerns have not detracted from our vigilance against bad actors who are trying to send illicit substances into and through the United States. Our officers and specialists have exceptional training to recognize and intercept a vast array of potentially dangerous or illegal products and will continue their mission to protect and serve."
Marijuana
Smugglers are using the pandemic to cover up criminal activities. 
Last Wednesday, CBP officers in Cincinnati seized a shipment of "disinfecting wipes" containing four pounds of marijuana.  
Officers intercepted the shipment that was coming from Canada and heading to a doctor in Barbados. 
The package held the package for inspection after an abnormal x-ray reading and drug detector canine alerted to the parcel. 
"The dedication and vigilance of our officers at our express consignment facilities continues to prevent a substantial amount of drugs from reaching their destination," said Gillespie. "This is another excellent example of what U.S. Customs and Border Protection does each and every day."