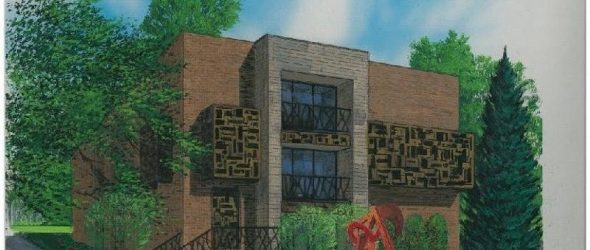 https://cannabisexaminers.com/wp-content/uploads/2020/02/5ac1d419-5e51-4340-8ec0-92e6c5749f39.sized-1000x1000.jpg
The East Lansing City Council approved changes to the site plan at 1234 E. Grand River Ave. for Pincanna, a marijuana provisioning center.
The dispensary was scheduled to be open this spring, but founding partner Rob Nusbaum said because of these revisions its opening may be pushed back. Nusbaum said he does not have an exact date for Pincanna's opening, but said it will be open before the 2020 fall semester. 
"We're going to take our time and make sure we do it absolutely right," he said. "Whether it's spring or summer, it'll be open before the fall semester starts."
Having access to all three floors of the building was among the modifications requested in the revised site plan. 
"By utilizing three floors, we're going to be able to optimize the space," Nusbaum said. "We'll have better fulfillment and flow for what we are expecting to be a very large customer base."
Nusbaum said Pincanna has submitted an application for adult-use but is still unsure how it will operate. 
"We haven't determined how exactly we're going to utilize the space yet — whether it's for medical or adult-use," he said. "If we do get approved we'll accommodate both." 
East Lansing, Nusbaum said, has been easy to work with, allowing for Pincanna to request for changes.
City Manager George Lahanas said he thinks medicinal use contributed toward the council's decision. 
"I think the council's view is that it will give access to people who use it for a medical purpose, and I think that is a reasonable decision by council considering the state law," he said.
Mayor Pro Tem Aaron Stephens said he thinks giving people access to this type of service will be beneficial to the community. 
"If it's tested, if it goes through a process, if it's regulated to a certain extent and if some of the money is going to nonprofits, which is something we required in the ordinance, it's a good thing," he said.
Education, Nusbaum said, will also be a component in Pincanna's mission.
"We are very oriented to education," Nusbaum said. "We are making sure our salespeople are the most trained, educated and informed so that we can inform our customer base on what they really need."
Discussion
Share and discuss "City Council approves marijuana dispensary's site plan" on social media.