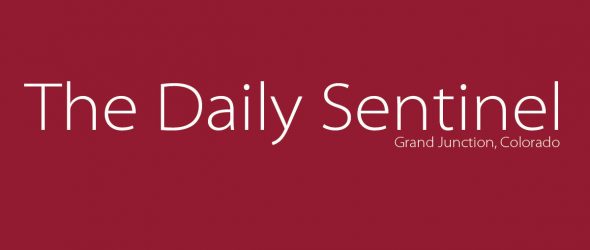 https://cannabisexaminers.com/wp-content/uploads/2020/06/1924baf8-c1a4-11e8-b3b3-0fa7a748fdae.jpg
The Grand Junction City Council is looking for public input on licensing and regulating marijuana sales within the city at its workshop next Monday.
The council is weighing whether it will put a question on next year's April ballot to allow for retail or medical sale of marijuana. Typically workshops do not include a public comment period, but the council is making an exception to get feedback from the community before moving forward.
Council Member Anna Stout suggested during the last workshop that the Sept. 14 workshop would be a good time to start discussions.
"I think that if we are going to be looking at putting marijuana before voters in April, we can't start that conversation soon enough," Stout said. "I'm worried that April is going to catch us off guard if we don't get that information started now."
City Manager Greg Caton said staff had already begun working on researching questions surrounding the impacts of allowing the sale of marijuana in the city. He said Chief of Police Doug Shoemaker had traveled to Fort Collins to discuss the impacts seen in that community.
Caton said he envisioned a short presentation by city staff, likely including Shoemaker, followed by public comment on the marijuana issue. Residents who are unable to attend in-person, can still voice comments and questions by emailing council@gjcity.org prior to the event, according to a release from the city.
In the past, the City Council and voters in Grand Junction have not been open to allowing for retail or medical sales of marijuana. In April 2011 voters rejected a ballot question that would have allowed for medical marijuana dispensaries. Several shops that had already opened in the city were closed following the vote. In 2013, the City Council voted to ban the retail sale of marijuana within city limits.
The most recent effort to bring retail marijuana to Grand Junction — a 2016 petition effort — fell short of gaining enough signatures to qualify for the ballot.
At a July workshop on this topic several City Council members indicated that their views on marijuana had evolved or that they were potentially open to putting a question to voters.
"I'd really like to hear from citizens where people are now," Council member Chuck McDaniel said in July. "I didn't hear a lot in my time here or when I ran over a year ago. I get the sense that things have changed, people have become more accepting of retail or medical, but I don't know that to be true."
The workshop will begin at 5:30 p.m. on Sept. 14 in the City Hall Auditorium.