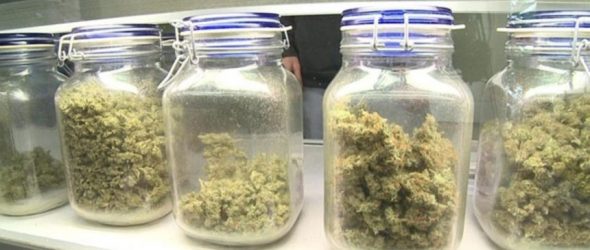 https://cannabisexaminers.com/wp-content/uploads/2020/06/medical-marijuana-cannabis-860x484.jpg
City Council member Jill Gaebler advocates lifting the city-wide ban on recreational marijuana in Colorado Springs, claiming it could help the local economy recover from the negative impact COVID-19 has had.
Last month, we reported when a Colorado College professor claimed cannabis could curb the city's budget.
Neal Rappaport said recreational cannabis could cover 88% of the city's $20 million budget cut; estimates were comprised of demographic data, state data, city budgets, and tax reports. Rappaport says it won't cover everything but could put a huge dent in making up those cuts.
Colorado Springs Mayor John Suthers says he will not support a recreational marijuana measure for the sake of the community's reputation.
"So what else should we legalize? We could legalize prostitution, that would make more money," Mayor John Suthers said. "You gotta determine what the harm is of what you're legalizing."
Suthers claims that recreational cannabis could jeopardize major manufacturing business from coming to the Springs and U.S. Space Command from being located in Colorado Springs permanently.
Colorado Springs City Councilwoman Jill Gaebler isn't worried legalizing recreational marijuana hurt the city's chance of becoming the home to U.S. Space Command.
"We did get a list of criteria for what the federal government was looking for in the location for Space Command," Gaebler said. "And marijuana was not listed on any of the criteria."
Gaebler says, while she understand the mayor has a large influence, council doesn't need his approval to move forward.
"To put it out to the voters, we would need five votes from council," Gaebler said. "And ballot measures cannot be vetoed by the mayor."
Colorado Springs voters voters approved Amendment 64 in 2012, which approved the sale of recreational marijuana, before city council went back on it the next year.