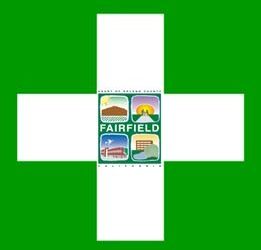 https://cannabisexaminers.com/wp-content/uploads/2020/08/cannabis-002.jpg
(Fairfield, California – Sunday, August 30, 2020) – The City of Fairfield is opening the application period to begin accepting applications for two cannabis retailers, one cannabis manufacturer and an unlimited number of cannabis testing labs. The application period for retailers and manufacturers will be from September 8, 2020 through October 24, 2020 at 4 P.M. Testing lab applications may be submitted year-round, beginning September 8, 2020.
The City has created a dedicated webpage (www.fairfield.ca.gov/cannabis) that provides the documents relevant to the City's cannabis regulations and the application materials. Staff will be available for questions via email at [email protected] or by phone (707) 428-7461.
This is news or information provided by members of the community as individuals or on behalf of an organization or business. It publishes in a community space that's separate from the Daily Republic's news, sports, entertainment and opinion sections of the website. The views expressed in this space do not represent the views of the Daily Republic.
Related
Content created by a member of the community.
");
if (stories.length > 0 && els.length > 3) {
xlen = toRemove.length;
if (toRemove.length > 0) {
$(toRemove[0]).parent().parent().append(newel);
for (x = 0; x 0 ? jQuery("#wpadminbar").height() : 0))),
$wide = jQuery("#wideSidebar-esection"),
$middle = jQuery("#middlecolumn");
if (isNaN(padding)) {
padding = 0;
}
$(document).scroll(function() {
var left_height = $middle.outerHeight(),
content_offset = $middle.offset(),
content_top = !!content_offset ? content_offset.top : 0,
container_height = jQuery('#sidebar').outerHeight(),
right_height = $wide.outerHeight(),
ad_height = $sidebar.height(),
white_space = 0;
if (left_height > right_height) {
jQuery('#sidebar').css('min-height', (left_height – 1) + 'px');
}
if (!!left_height && !!right_height && !!ad_height) {
white_space = left_height – right_height;
if (white_space > ad_height && window.scrollY > initial && ((content_top + left_height) > ((2 * padding) + initial + ad_height + (window.scrollY – initial)))) {
$sidebar.stop().animate({'margin-top': (2 * padding) + (window.scrollY – initial)});
} else if ((window.scrollY)