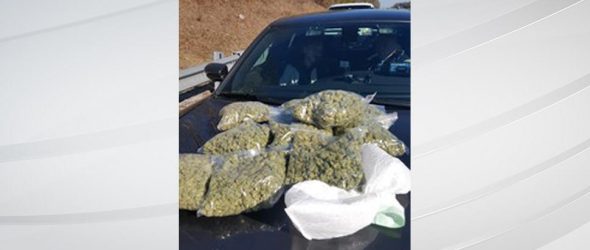 https://cannabisexaminers.com/wp-content/uploads/2020/03/day_marijuana_bust_clark_county_isp-970.jpg
Clark County, Ind. (WTHR) – A traffic stop in Clark County led officers to discover five pounds of marijuana.
On March 7, a state trooper stopped a black 2012 Mercedes-Benz on I-65 southbound for following too closely behind a semi-truck.
Police say the trooper noticed that the car had a large crack in the windshield directly in front of the driver.
As the trooper spoke with the driver and passenger, he observed criminal indicators and also discovered the passenger had falsely identified himself, according to a release from ISP.
During the investigation, troopers discovered about five pounds of marijuana packaged in several plastic bags.
Mergen Batchuluun, 20, was charged with Dealing in Marijuana, Possession of Drug Paraphernalia, and Possession of Marijuana.
Chinguun Bishrel, 21, was charged with False Identity.
Both were taken to the Clark County Jail without further incident.