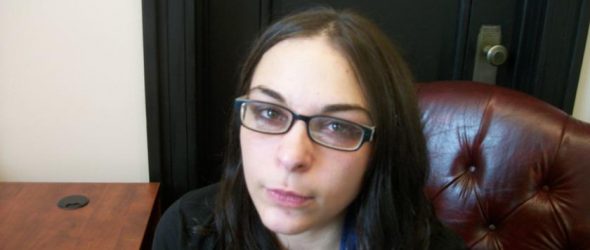 https://cannabisexaminers.com/wp-content/uploads/2020/06/5ef4cd87357e2.image.jpg
CLARKSBURG — A marijuana felon now is accused of breaking the law by possessing an unloaded revolver and ammunition; she's precluded from having firearms and bullets due to her 2015 drug delivery conviction.
Harlie Christian Shaw, 29, of Clarksburg, was charged by Harrison Deputy Donald Navarini.
The six-shot handgun, with five bullets nearby, was found Wednesday in a purse inside a vehicle, Navarini alleged. Law enforcement had searched the vehicle because the driver didn't have a valid license, and a police dog had given an alert, according to Navarini.
Navarini asked Shaw if the purse was hers, and she replied that it was, according to the complaint. 
"I asked her if she was convicted of a felony delivery of a controlled substance marijuana, and her conviction date was 8/25/2015," Navarini alleged.
Shaw was probated in August 2015 for the drug conviction, but absconded in the summer of 2016 shortly after testing positive for marijuana.
Captured in June 2018 in the Spelter dwelling of a convicted felon, and with drug paraphernalia present, Shaw was sent to prison for 1-5 years by Harrison Circuit Judge James A. Matish. That ruling was made in a July 2018 hearing in which the court also learned Shaw had gone as far away as Texas while on the run.
Shaw was convicted of the marijuana delivery in an investigation by the Harrison County Street Crimes and Drug unit, which was disbanded in 2017.
Shaw was jailed on the new gun charge following her probable cause hearing before Harrison Magistrate Frank DeMarco, unable to come up with the $200 in cash needed to secure her release. A probable cause hearing is set next week.