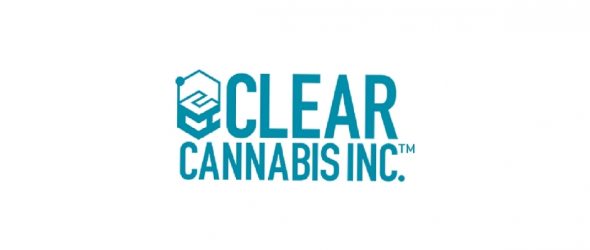 https://cannabisexaminers.com/wp-content/uploads/2020/05/CCI_Logo.jpg
DENVER–(BUSINESS WIRE)–Clear Cannabis Inc., a leading cannabis distribution company in legal marijuana states and master licenser of The Clear™ concentrates, announced today the company has approved the appointment of Tom Brooksher as the organization's Chief Executive Officer. Mr. Brooksher brings to the position more than 20 years' experience as a CEO and a track record of growing revenue, profitability and people.
"Since bringing on Tom Brooksher as our interim CEO, Mr. Brooksher has shown an impeccable ability to lead our team thoroughly, while improving overall productivity," said Richard Batenburg Jr., Chairman and President of Clear Cannabis, Inc. "That is why we are excited to announce Mr. Brooksher as full-time CEO, as we're fully confident in his ability to lead this company as we embark on a new age for the growth of our organization."
Mr. Brooksher had previously been appointed interim CEO of Clear Cannabis Inc. (CCI) in February 2020, after running the Cannabis Industry Institute, which provides training for cannabis employees. As the chief learning officer, Mr. Brooksher supported CCI in training new manufacturing and distribution partners to operate efficiently and profitably.
Before leading education and instruction at the Cannabis Industry Institute, Mr. Brooksher perfected his craft through an extensive history spearheading educational programs for the corporate world and as a publisher of various trade focused publications.
"Cannabis is one of the most dynamic industries on the planet and Clear Cannabis, Inc. is uniquely positioned to lead the industry for years to come," Mr. Brooksher said. "The future of cannabis will be about innovative, high-quality products that deliver a consistent, dependable experience. That's a perfect description of The Clear™."
CCI currently licenses The Clear line of cannabis concentrates in seven cannabis legal states: Arizona, California, Colorado, Michigan, Oklahoma, Oregon and Washington. In addition, the company recently launched a new line of CBD products under The Clear Apothecary brand. Mr. Brooksher will be leading CCI to strengthen and support The Clear brand in achieving national expansion while establishing The Clear Apothecary line as a best-in-class CBD wellness brand.
About Clear Cannabis, Inc.
Clear Cannabis, Inc. is a national cannabis CBD / THC brand distribution company and the master licensor of The Clear Concentrate and The Clear™ suite of products. The company also provides compliance and business training through its educational division, Cannabis Industry Institute. Established in 2013, The Clear-branded THC products are available in seven of the largest legal cannabis markets in the country, with CBD products distributed in 38 states. The company growth strategy is focused on responsible manufacturing of its proprietary formulations by licensee partners, securing widespread distribution and expanding product lines across distribution channels.