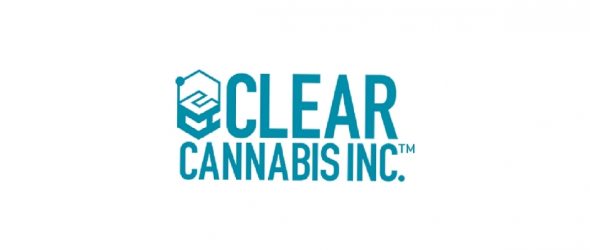 https://cannabisexaminers.com/wp-content/uploads/2020/06/CCI_Logo.jpg
DENVER–(BUSINESS WIRE)–Clear Cannabis, Inc., a leading cannabis distribution and infrastructure company, introduces a new line of CBD wellness products that are available nationwide under the Apothecary brand. The products can now be purchased at select retail stores in California and online.
"Clear Cannabis, Inc. is proud to be applying our expertise in extraction and product formulation to create The Clear line of innovative CBD products," said Richard Batenburg Jr., Chairman and President of Clear Cannabis, Inc., the master licensor of The Clear™. "Hemp-derived CBD is federally legal, so it is much easier for us to share The Clear's commitment to product excellence and personal wellness with people all over, not just in states that have legalized marijuana."
Founded in 2018 by an industry veteran, Basta Brands is a vendor-centric, regional business development company that partners with inspired and inspirational producers, marketers and entrepreneurs to build new brands, voices and memes within the Natural Products Industry.
"Basta Brands is excited to partner with a time-tested, leader in the industry in The Clear," said Thomas May, the company's President. "Their dedication to efficacy, quality ingredient and efficacy in labeling and procurement make them an ideal company to help build the CBD market in the Natural Products Industry."
The new product line features CBD oil derived from American-grown hemp, contains less than 0.3% THC, has been third-party lab verified, and includes:
AM Capsules (750mg): Capsules made to boost the morning routine, with 25mg of hemp-derived CBD and 100mg of caffeine from organic coffee beans.
PM Capsules (750mg): Capsules designed to help support the body's natural process to regulate sleep, with 25mg of hemp-derived CBD and 3mg of melatonin.
CBD Lip Balm (100mg): A unique blend of all-natural ingredients and hemp extract, it's terrific for chapped lips and dry, jagged cuticles.
CBD Salve (500mg): Features a mixture of peppermint and menthol ingredients combined with beeswax and hemp extract that permeates the skin quickly.
Tincture (750mg or 1500mg): Pure broad spectrum hemp extract. Offered in low CBD potency (25mg per serving) or high CBD potency (50mg per serving) and in three flavors (Blueberry, Orange, and Raw).
About Clear Cannabis, Inc.
Clear Cannabis, Inc. is a national cannabis CBD / THC brand company and master licensor of The Clear™. The company also provides compliance and business training through Cannabis Industry Institute. Established in 2013, The Clear THC products are available in seven of the largest legal cannabis markets, with CBD products distributed internationally. The company is focused on responsible manufacturing, proprietary formulations, securing widespread distribution and expanding product lines.