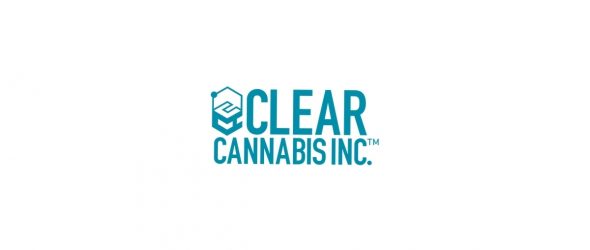 https://cannabisexaminers.com/wp-content/uploads/2020/02/Clear.jpg
DENVER–(BUSINESS WIRE)–Clear Cannabis, Inc., a leading cannabis distribution and infrastructure company in legal-marijuana states, today announced Ezra Gardner has joined the company as the newest member of its board of directors. Mr. Gardner brings over 20 years of professional experience in global financial markets, including investing in public and private companies, financing mergers and acquisitions as principal, and advising on corporate strategy.
"The financial expertise Ezra Gardner brings to Clear Cannabis, Inc. will be an immeasurable boost to our strategic growth initiatives as we continue our expansion," said Richard Batenburg Jr., Chairman and President of Clear Cannabis, Inc. "The cannabis industry is presenting new opportunities every day. Ezra's background in raising and allocating capital will allow us to take advantage of these opportunities and to further build The Clear family of products through our intellectual property licensing partnerships."
In addition to sitting on the board of Clear Cannabis, Inc., Mr. Gardner is a partner and co-founder of Varana Capital, LLC, which is a private investment partnership, and an active board member of Galileo Wheel, an agriculture equipment manufacturer based in Israel.
"I am very excited to join the board of Clear Cannabis, Inc., and look forward to contributing to the Company's already impressive growth and market position," Ezra Gardner said.
Mr. Gardner also has held multiple board positions tasked with finance, fundraising and corporate strategy. His experience includes investment banking roles at JPMorgan and a senior leadership position at UBS serving on the U.S. Trading Committee (the operating board of managers for UBS equities business in the U.S.).
Mr. Gardner earned a Bachelor of Arts in Economics with honors and a Bachelor of Arts in International Relations from Brown University in 1999.
About Clear Cannabis, Inc.
Clear Cannabis, Inc. is the international master licensor of "The Clear Concentrate" and The Clear™ suite of products. Clear Cannabis, Inc. was created as a consolidation from cannabis venture capital firm Cliintel Capital Management Group, LLC. The consolidation included the portfolios of seven cannabis-related companies and corresponding intellectual property assets: The Clear™ Concentrates, Subtle Escape, Subtle Relief, 5156 Systems, Cannabis Industry Institute, Cliintel, LLC and BATMANN Consulting, Inc.