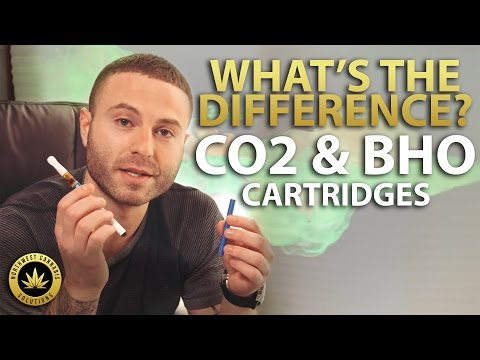 https://cannabisexaminers.com/wp-content/uploads/2018/12/2589/co2-vs-bho-vape-comparison-from-nwcs.jpg
Today we will be talking about the difference of BHO and CO2 cartridges from Northwest Cannabis Solutions. The products being compared are out EZ Vape pens and our Evergreen cartridges.
Our business is based out of Olympia, Washington and retailed by over 125 retailers in Washington State under Initiative 502 (I-502). We produce a variety of products including flower, concentrates, edibles, and tinctures. Our brands include Legends, Private Reserve, Magic Kitchen, Evergreen, EZVape, and GoldLine.
NORTHWEST CANNABIS SOLUTIONS is the largest recreational marijuana producer/processor in Washington State. We are relentlessly devoted to growing, processing, and selling the best possible marijuana products in Washington State.
Please subscribe for more great videos!!!
Website: http://nwcs425.com
Follow us on Instagram: https://www.instagram.com/nwcs425
Disclaimer: This product has intoxicating effects and may be habit forming. Marijuana can impair concentration, coordination, and judgment. Do not operate a vehicle or machinery under the influence of this drug.There may be health risks associated with consumption of this product. For use only by adults twenty-one and older. Keep out of the reach of children.