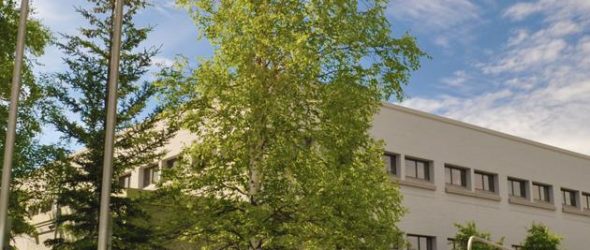 https://cannabisexaminers.com/wp-content/uploads/2020/09/5eee802c1feb5.image.jpg
Two experienced local leaders, businessmen and homegrown Fairbanks residents are seeking the same seat on the Fairbanks North Star Borough Assembly on Oct 6.
Jimi Cash, 38, a contractor, husband, father of five and licensed minister, won a one-year term in a four-way race last year by 461 votes, filling Seat E.
Shaun Tacke, 33, Cash's challenger, is a father of two with a master's degree in business administration and part owner of Good Titrations, a marijuana processing company.
This is Tacke's fourth campaign for public office since 2015 when he mounted an unsuccessful assembly write-in campaign against Lance Roberts. He ran again in 2016 and was unopposed. He lost a re-election bid last year to Frank Tomaszewski by 1,143 votes.
Cash is a 2000 graduate of Lathrop High School. Tacke graduated from West Valley High School in 2006.
Tacke said he is the more open-minded candidate.
"He is nervous about cannabis and has voted against certain licenses and has mentioned calling the cops on people for smoking weed," Tacke said in a text message.
Cash said he called the police because the person was driving after smoking marijuana.
"I believe in smaller government and he doesn't," Cash said in a text message. "I support the tax cap and he said that he does not support the borough tax cap, which indicates he wants to increase the mill rate. I don't."
Tacke said he will honor the will of the voters concerning the tax cap.
"If it's voted in every year, it'll be respected," he said. "We work within those confines."
Whoever wins the seat will serve a three-year term and vote on an annual borough spending plan, set the property tax mill rate, decide on land use issues and weigh in on marijuana and liquor business licensing.
Jimi Cash
Cash has worked in the construction industry for almost 20 years. For six of those years, he has operated his own contracting business. He is a certified interior electrician and said he studied microcomputers at the University of Alaska Fairbanks before going into the trades.
He served in the Army Reserves from 2000 to 2004 and later on the board of directors for the Fairbanks Children's Museum for six years.
Cash served on the education committee at the Greater Fairbanks Chamber of Commerce, including two years as chairman.
He is a former member of the borough's Board of Equalization.
He voted no on the borough's $170 million spending plan in May, saying there weren't enough cuts.
He voted no on a list of public construction projects, saying he didn't like some of the projects and the price tags.
He voted no on a code enforcement program at trash dumping sites, saying he didn't think the borough ought to be bringing in new employees.
Cash voted in favor of a tax on vaping products. He also voted in favor of spending $1 million to launch a borough oil-to-gas conversion program for private homes.
He voted in favor of a resolution stating that the Borough Assembly "stands in solidarity with those fighting for equality, and justice in the Black Lives Matter movement, which is neither an endorsement for or against the Black Lives Matter political organization."
Cash is campaigning on the principles of lowering property taxes, protecting property rights and passing a sustainable government budget.
He thinks the biggest issue at the borough will be adopting a new spending plan next year.
"With the economic situation the country is in, it's all going to circle back down to the borough," he said.
Cash said he does not want to lay off public employees but that he will look for places to cut public spending if reelected.
"I don't think we should offer any new services," he said. "Pretty much across the board there should be reductions … I'm not a hateful person that just wants to cut the budget. It's necessary. It's the reality we live in."
Cash has raised more than $6,000 since June with support from former borough leaders such as Rhonda Boyles and Rick Solie and from business owners.
Shaun Tacke
During his three years on the assembly, Tacke voted to expand the hours for bars and package stores to meet the needs of shift workers.
He voted to create a borough climate change task force.
He voted against endorsing a statewide ban on plastic bags and in favor of scrubbing the borough code of ordinances of gender-specific pronouns.
He co-sponsored a measure, which failed, to drop the opening prayer at assembly meetings.
He voted against an ordinance limiting hours of operation at trash dumping sites.
"People should vote for me because I'm a member of our community whose children attend our own public schools, listens to all the facts and circumstances to any issue and isn't beholden to follow a path blindly," Tacke wrote in an emailed answer to questions.
Tacke is a founding member of the Alaska Marijuana Industry Association, serving on the board of directors, and of the Coalition for Responsible Cannabis legislation.
He formerly worked as a financial planning and analysis accountant for Fairbanks Gold Mining Inc.
He thinks the borough is "doing an exceptional job currently."
"I don't think there is a specific service that needs to be cut entirely, but some services can be revisited and discussed on how to improve the service and reduce the expenses associated with those services," he wrote.
If elected, Tacke said he wants to address the problem of housing areas zoned as general use areas.
"There is a great deal of strife between sections of our community designated as general use but are characteristically that of a residential community," he wrote. "Updating our comprehensive plan and taking steps to get neighborhoods and industrial sectors zoned appropriately could reduce land use conflicts moving forward.
"Also spreading the tax burden across other citizens than just property owners could alleviate some consternation and potentially get some more of our government funding from tourists instead of our own citizens," he wrote.
Tacke thinks the borough should be doing more to educate the public about curbing the spread of COVID-19 "to enable our community and schools to open sooner than later so we can get closer to normalcy."
Labor unions, including the Operating Engineers Local 302 and Carpenters & Joiners Local 1243, are helping finance Tacke's campaign, which had raised $2,225 as of Sept. 9.
Contact staff writer Amanda Bohman at 459-7545. Follow her on Twitter: @FDNMborough.