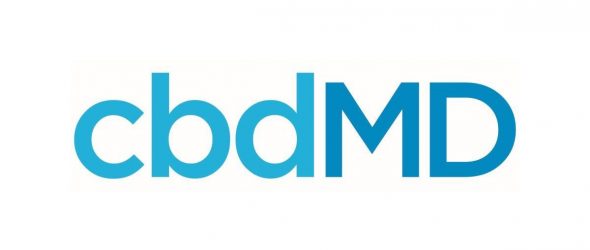 https://cannabisexaminers.com/wp-content/uploads/2020/03/cbdmd1_S.jpg
CHARLOTTE, N.C.–(BUSINESS WIRE)–cbdMD, Inc. (NYSE American: YCBD, YCBD PR A), a leading cannabidiol (CBD) consumer brand, provided the following corporate message from Chairman Martin Sumichrast.
We are obviously living in unprecedented times with the COVID-19 pandemic. cbdMD has been taking proactive measures to protect its employees, like so many businesses in the world. From an economic perspective, cbdMD currently has over $14 million in cash and we have reduced, and in some cases eliminated, our variable spend in marketing, advertising and sponsorships and related costs. cbdMD has a sizable inventory build over the past eight weeks and therefore we have significant finished goods inventory which we are using to fulfill orders. We continue to see consistent online sales, which is approximately 70% of our total sales, and are fulfilling all orders as they are received. Brick and mortar retail stores, however, are expected to be impacted in the coming weeks. While we are all unsure how long we will be impacted by the pandemic and the severity of the impact, we at cbdMD feel that with the steps we are taking now, we have enough financial strength at this time to continue to operate for the foreseeable future.
All of us at cbdMD encourage our shareholders and customers to continue to follow the CDC guidelines as well as those of your particular state of residence and believe that our country will emerge even stronger from this challenge.
Thank you for your continued support.
About cbdMD, Inc.
cbdMD, Inc. is a nationally recognized consumer cannabidiol (CBD) brand whose current products include CBD tinctures, CBD gummies, CBD topicals, CBD bath bombs, and CBD pet products. cbdMD is also a proud partner of Bellator MMA, Life Time, Inc., and Supercross, and has one of the largest rosters of professional sports athletes who are part of "Team cbdMD." To learn more about cbdMD and our comprehensive line of over 100 SKUs of U.S. produced, THC-free* CBD products, please visit www.cbdmd.com, follow cbdMD on Instagram and Facebook, or visit one of the over 4,000 retail outlets that carry cbdMD products.
Forward-Looking Statements
This press release contains forward-looking statements within the meaning of the Private Securities Litigation Reform Act of 1995. The words "believe," "may," "estimate," "continue," "anticipate," "intend," "should," "plan," "could," "target," "potential," "is likely," "will," "expect" and similar expressions, as they relate to us, are intended to identify forward-looking statements. cbdMD, Inc. has based these forward-looking statements largely on our current expectations and projections about future events and financial trends that we believe may affect our financial condition, results of operations, business strategy and financial needs. Some or all of the results anticipated by these forward-looking statements are unknown at this time. Further information on cbdMD's risk factors is contained in Annual Report on Form 10-K for the year ended September 30, 2019, as amended, and its other filings with the Securities and Exchange Commission. Any forward-looking statement made by us herein speaks only as of the date on which it is made. Factors or events that could cause our actual results to differ may emerge from time to time, and it is not possible for us to predict all of them. cbdMD, Inc. undertakes no obligation to publicly update any forward-looking statement, whether as a result of new information, future developments or otherwise, except as may be required by law. The information which appears on our websites and our social media platforms, including, but not limited to, Instagram and Facebook, is not part of this press release.