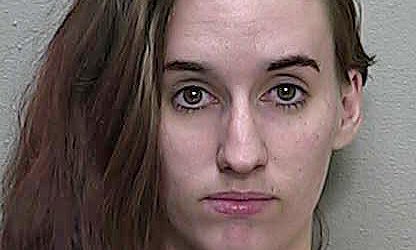 https://cannabisexaminers.com/wp-content/uploads/2020/08/Emily-Kaye-Holly.jpg
A corrections officer from Ocala was arrested early Tuesday after she reportedly brought edible marijuana into the Florida Women's Reception Center.
Emily Kaye Holly, 26, was charged with smuggling contraband into a prison, possession of marijuana, and possession of drug equipment. The center, located at 3700 NW 111th Place, is a women's correctional facility run by the Florida Department of Corrections.
Another corrections officer told a Marion County sheriff's deputy that while she was working inside the facility, she saw Holly reach into her cargo pocket and pull out a clear baggie. She said she asked Holly what was inside the bag and she replied they were "edibles," according to the sheriff's office report.
The officer said Holly flipped over the baggie showing her the label that said, "Pot Rocks," and sad she wanted to give them to the lieutenant to get high and chill out. The officer then notified a corrections sergeant, the report said.
The sergeant said she was notified by the officer that Holly had edibles and that she informed a corrections lieutenant. The sergeant brought Holly into the office, where she was met by a corrections captain. The captain asked Holly if she had anything and she pulled out the edibles, according to the report.
The lieutenant said the sergeant notified him about the incident and the captain transferred custody of the edibles to him. The lieutenant gave the edibles to the deputy. The package had the words, "Pot Rocks" on it and five 75 mg gummies that tested positive for THC, the active ingredient in marijuana, the report said.
The captain told the deputy that Holly came into work at 10:24 p.m. Monday and showed her the edibles at 4:30 a.m. She said she asked for the edibles and Holly gave them to her, according to the report.
After being read her Miranda rights, Holly said she has been a corrections officer for about a year and a half. She said she didn't realize what the edibles were until an hour into her shift. Holly said when she read the package, she put it into her cargo pocket to hide it from her coworkers, the report said.
Holly said she thinks she picked up the package at her home by mistake and that her sister uses edibles. She said she thought she was picking up a snack for work and put it in her bag, according to the report.
Holly was arrested and taken to the Marion County Jail. No bond or court information was available.